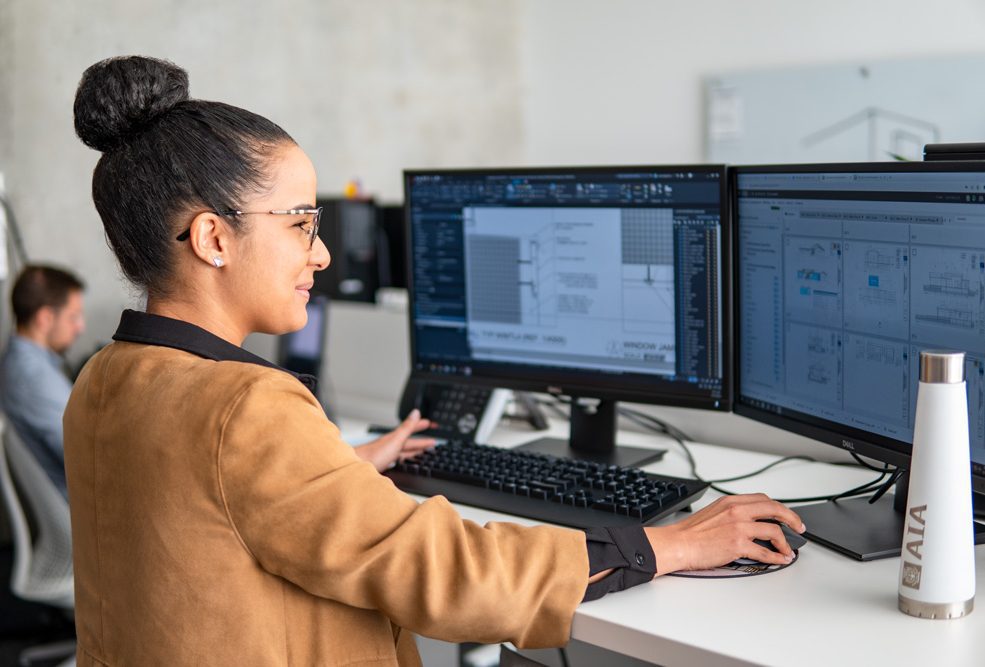 We provide the design and construction community with inspiring architectural products for thoughtful spaces.
We invest in our people, they are our greatest asset. Longboard values every team member offering full benefit options, a bonus program, and frequent team-building events as well as playing an active role in our community with volunteering opportunities throughout the year. We promote the health & wellness of our employees with available small group fitness classes for you to participate in. 
Safety: We intentionally keep our workplace physically and emotionally safe.
Respect: We choose to believe in and look for the best in others as well as ourselves.
Kindness: We strive to encourage and foster this most powerful agent of human change.
Teamwork: Together we accomplish far more than the sum of our individual efforts.
We pursue continuous improvement for people, products, processes and systems. There are answers to important questions not yet asked. 
We must be learners every day. Change is constant, discerning the data and making required change is critical to ongoing success.
We will manage our natural, social and economic resources responsibly to meet our needs without compromising those of future generations. 
We will reduce waste, pollution, greenhouse gas emissions and energy consumption in both our manufacturing operations as well as in our products.
We are committed to supporting the building design and construction industry as well as programs such as the Energy Step Code, LEED and Passive House in the pursuit of constructing energy efficient, low-carbon and sustainable buildings.
Safety by choice not by chance.
We value the health and safety of all employees and operate under continuous improvement, consistently looking out for the team and how we can make our workplace safer for everyone. To celebrate this, we host monthly pizza lunches for production staff when all safety goals are met or exceeded.