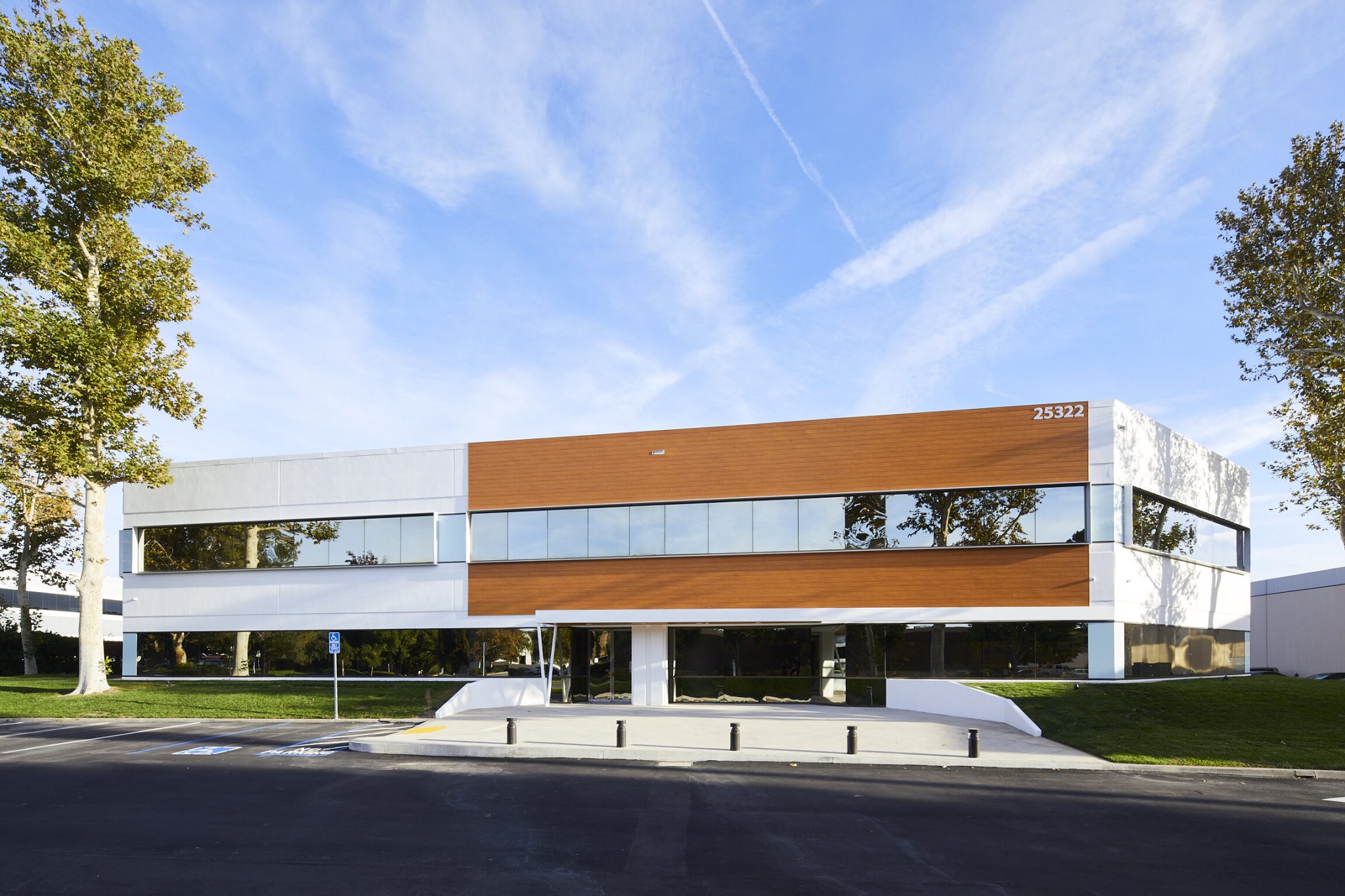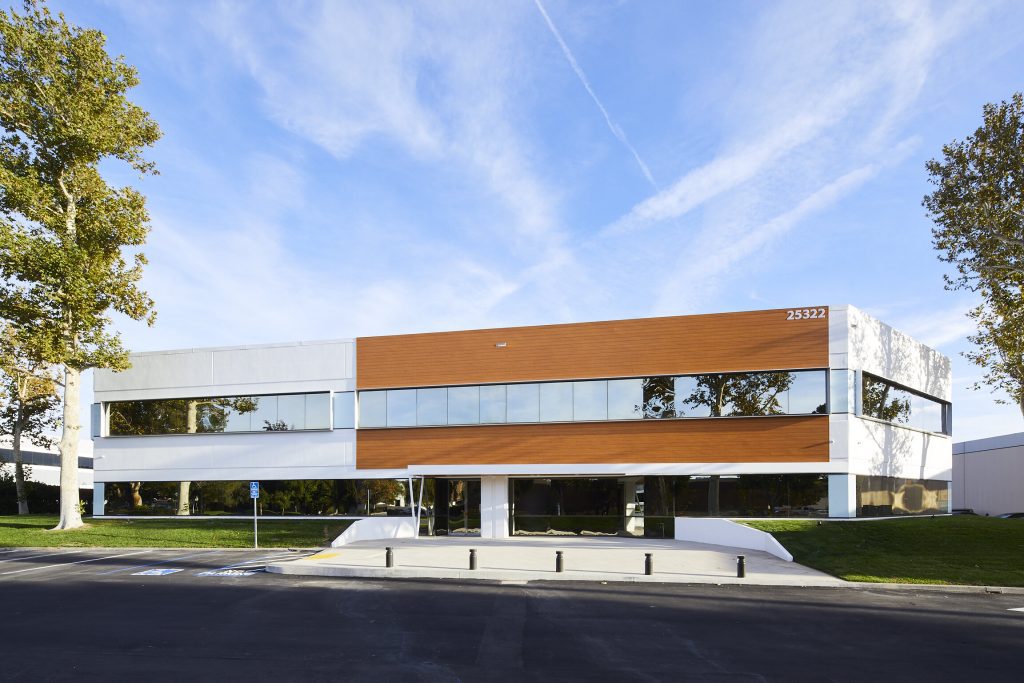 Located in Santa Clarita, California, which is just outside of Los Angeles, the Rye Canyon Medical Center is home to a variety of spaces from medical offices to flex use. 
The building itself is two stories, making it ideal for medical usage and features sweeping window views on both levels. Centrally located in the Valencia Industrial Center Business Park it features a beautiful, eye-catching exterior design surrounded by well-kept landscape along with abundant parking to accommodate the vast variety of visitors that will be utilizing this space.
The interior of the building is also a selling point as it was newly renovated to give the space a more modern, professional feel and features a flexible office layout, as well as an elegant high-ceiling lobby area.
Santa Clarita, California has been labeled as the "Most Business-Friendly City in Los Angeles" by LAEDC and some of the city's chief industries include aerospace manufacturing, biomedical engineering, technological development, and booming entertainment industry (City of Santa Clarita Economic Development, 2020).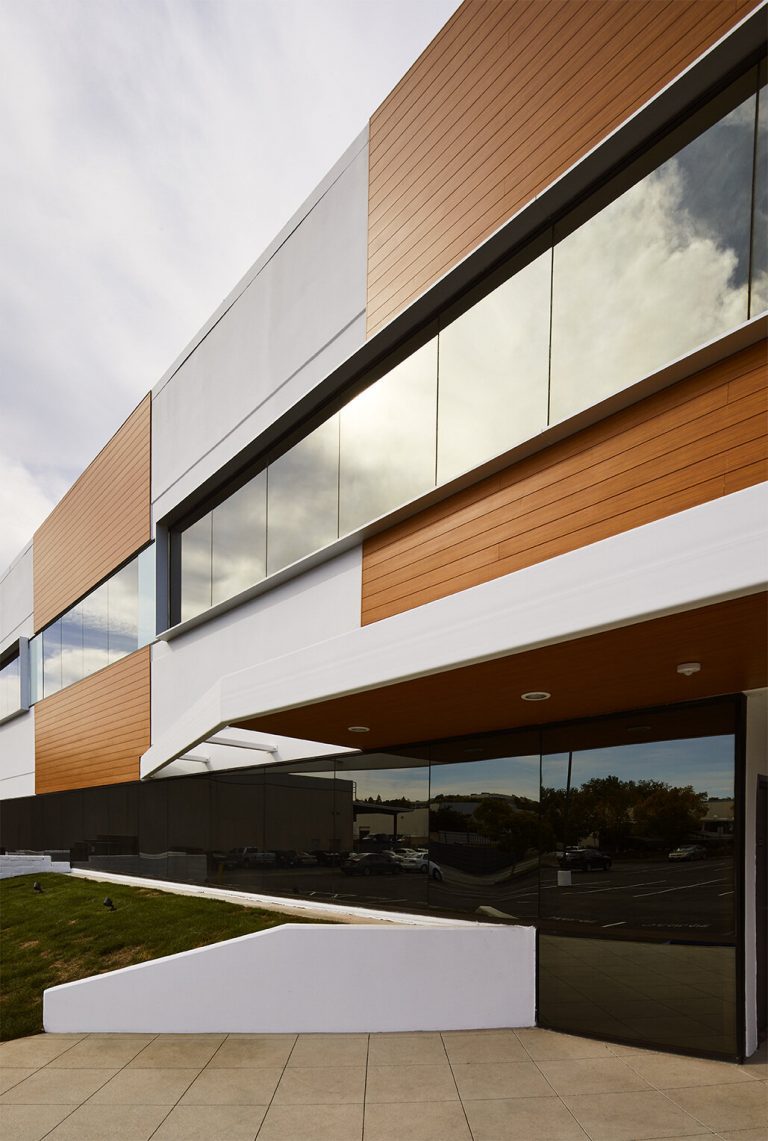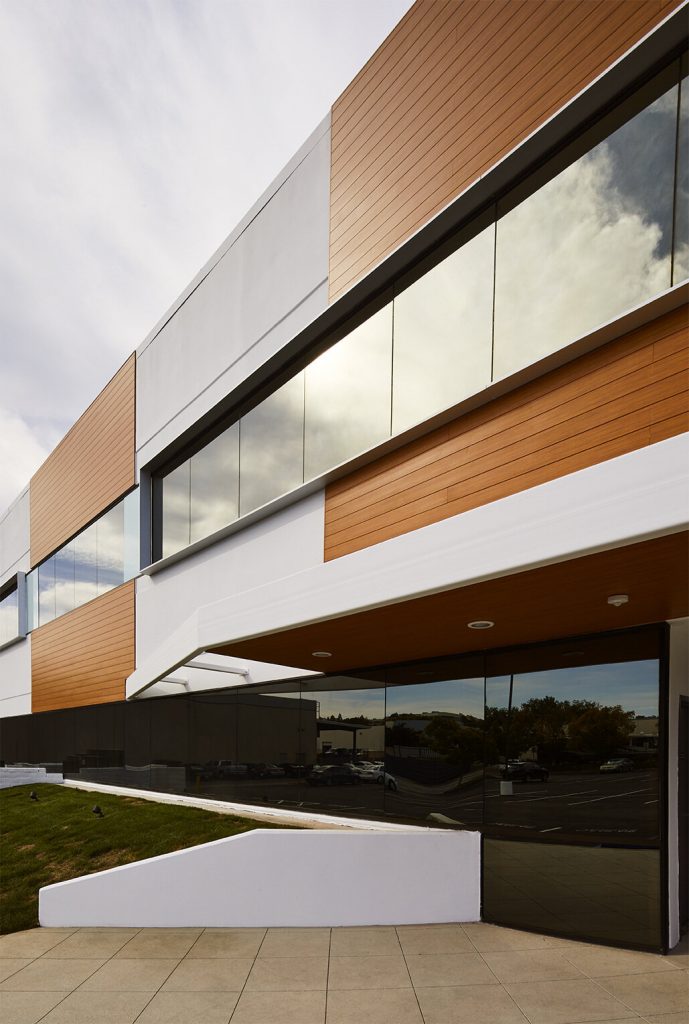 This project was designed by Scale(s) Lab Architects, a Los Angeles based firm that specializes in mixed-use and retail spaces. It is clear that this design is no exception to their motto of striving to "enhance and elevate spatial qualities and experiences"(scaleslab.com).
Longboard products are incorporated into many healthcare facility designs due to being free of volatile organic compounds (VOC), manufactured with chrome-free processes, 100% non-combustible, and 100% recyclable. Furthermore, since the products are created with AAMA 2604/2605 certified powder coating, the durability of the products makes them a great option for both the interior and exterior of any healthcare building.
Longboard worked collaboratively with Facade Specialties (a regional distributor) on this project and we are grateful to have such an excellent working relationship with the team there as they assist in many Longboard projects in the California area.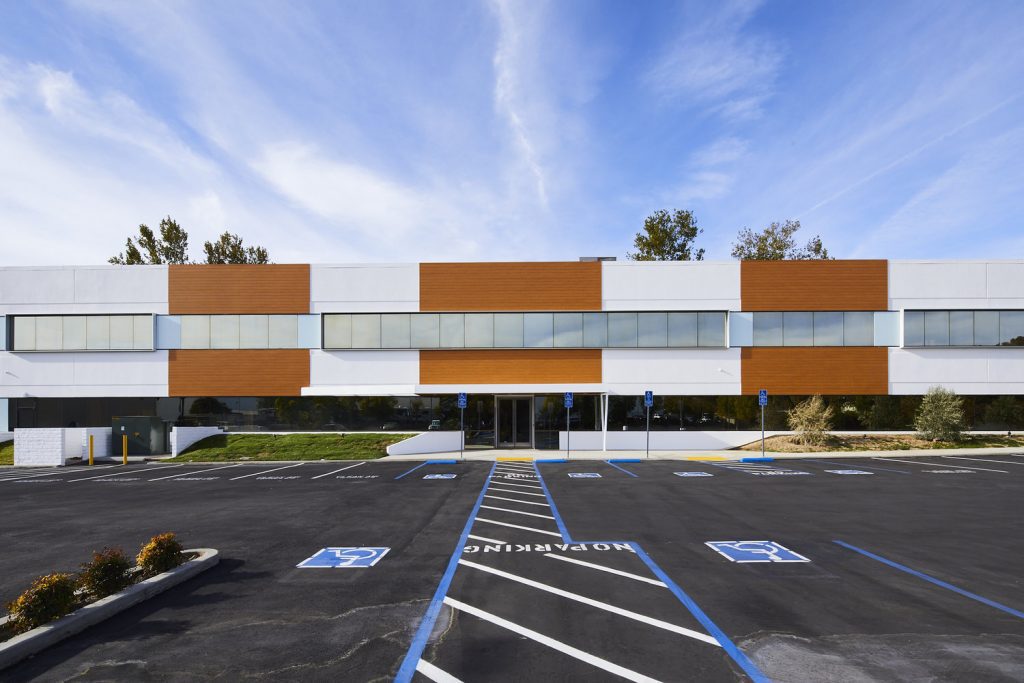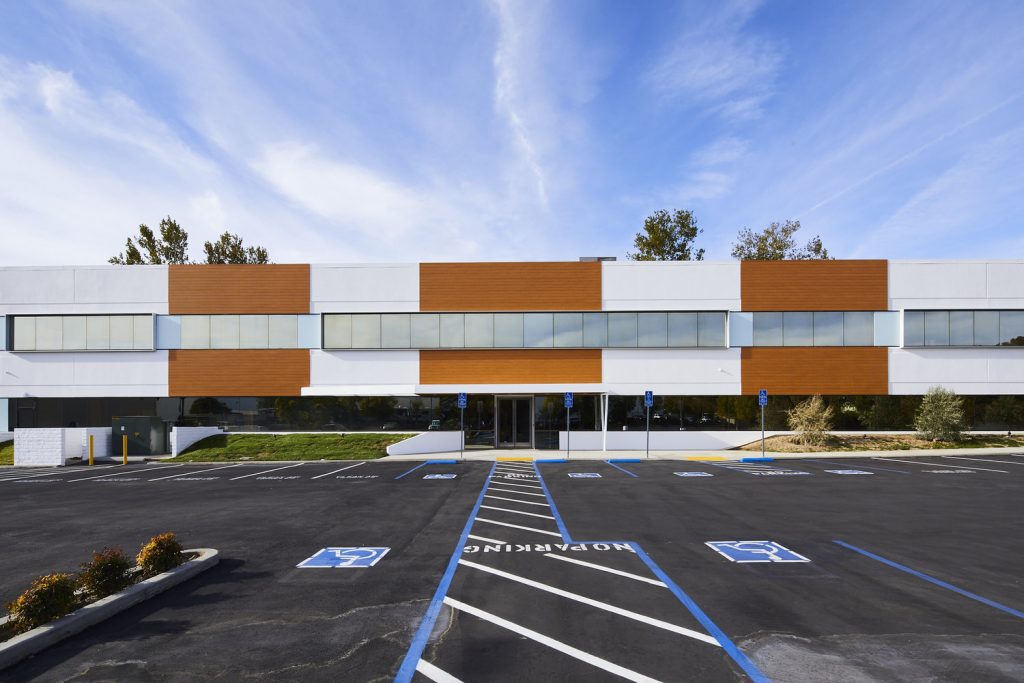 Project Location: 25322 Rye Canyon Rd., Santa Clarita, CA, 91355, USA
Architect: Scale(s) Lab Architects
General Contractors: Global Construction Inc.
Distributor: Facade Specialties
Colors Used: Dark Fir
Product Featured: 6″ V-Groove
For more information on Longboard Products and to view all available finishes and product options visit: https://www.longboardproducts.com/
August 17, 2020