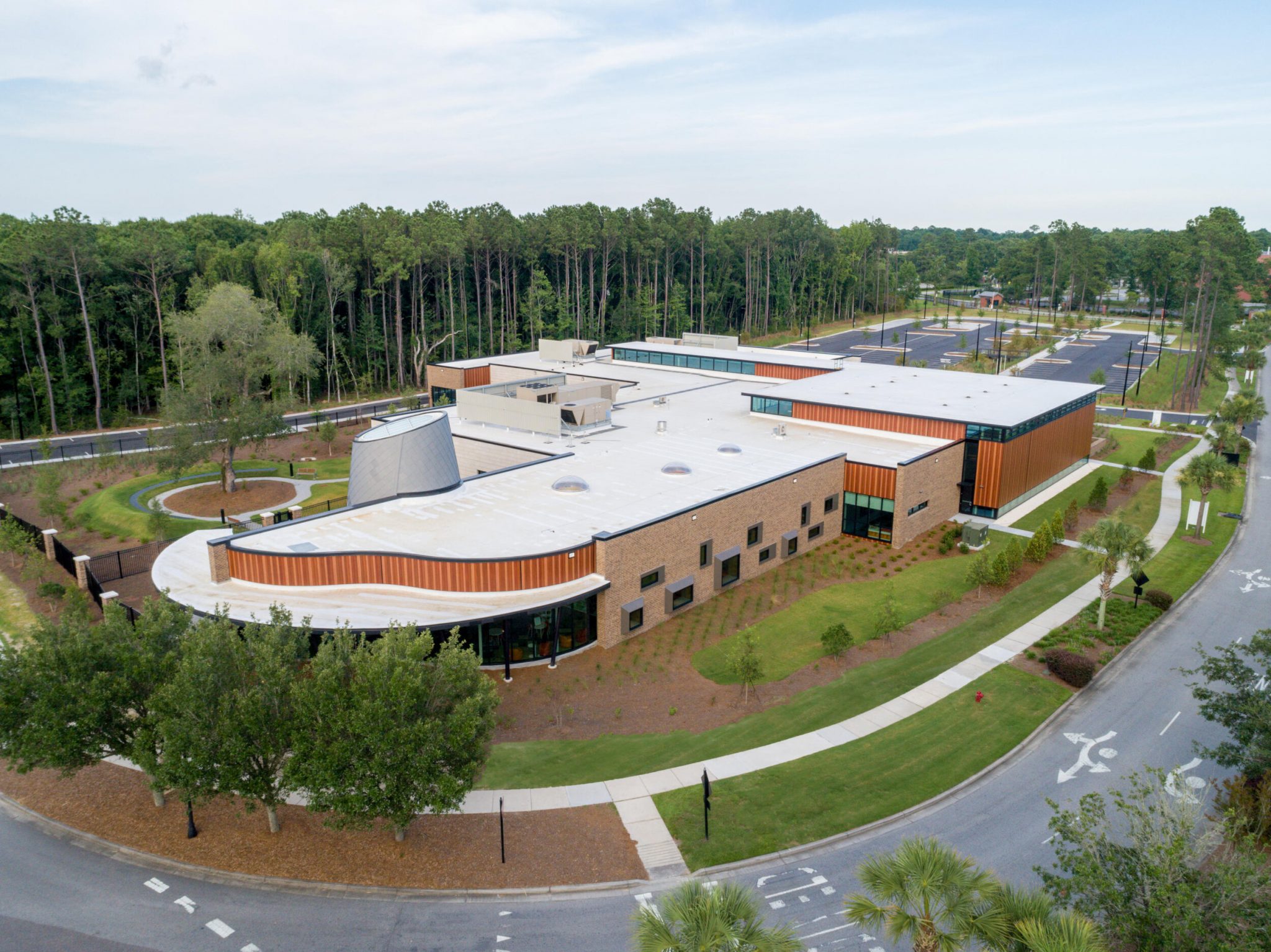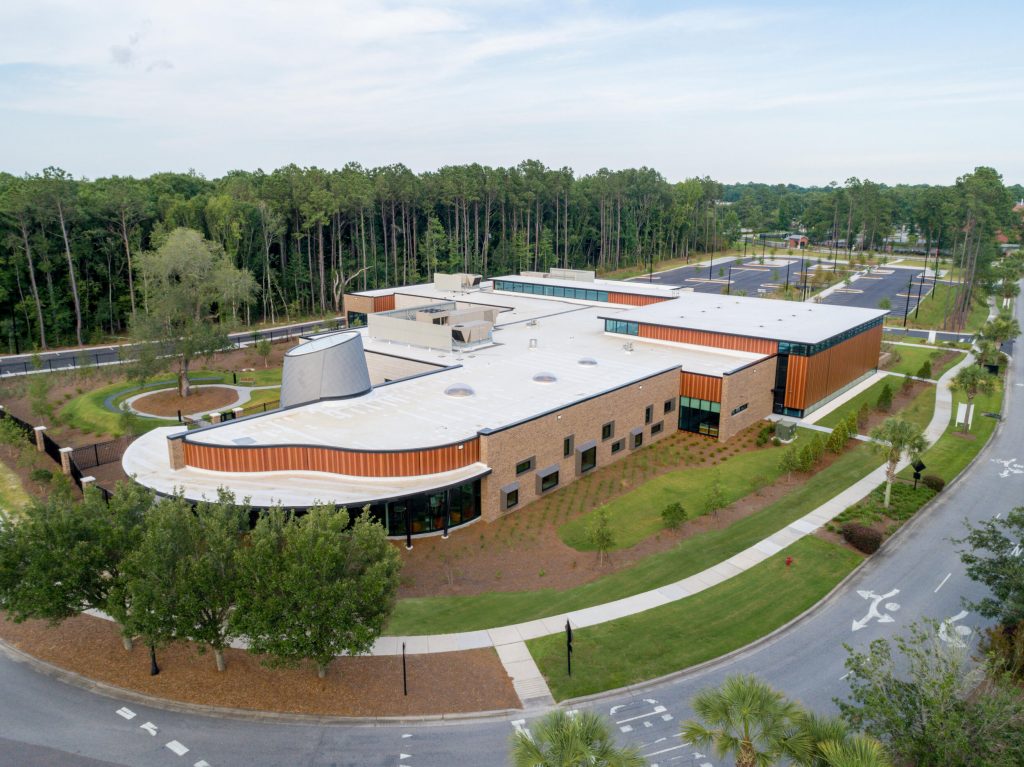 Designed by LS3P Associates and constructed by M.B. Kahn Construction Co., the Wando Library located in Mount Pleasant, SC boasts a stunning and unique façade. This look was created by using Longboard Tongue & Groove siding planks in Dark Cherry, Light Cherry, Western Cedar and Black in a series of different profiles. This creative integration of products developed an enticing and eye-catching design to welcome the public inside. Tongue and Groove material can be installed both horizontally, as well as vertically as pictured in this particular project.
Not only does this building look beautiful, but the land in which it was developed on is also rich in history. The Wando Mount Pleasant Library is located within the new Carolina Park development and has history dating back more than 350 years. Located near the Southeast end of the Wando River, a local small tribe named the Wando Indians used to reside in this area in the 1670's. Their culture and language quietly disappeared over time, but their name has continued in the area for many centuries.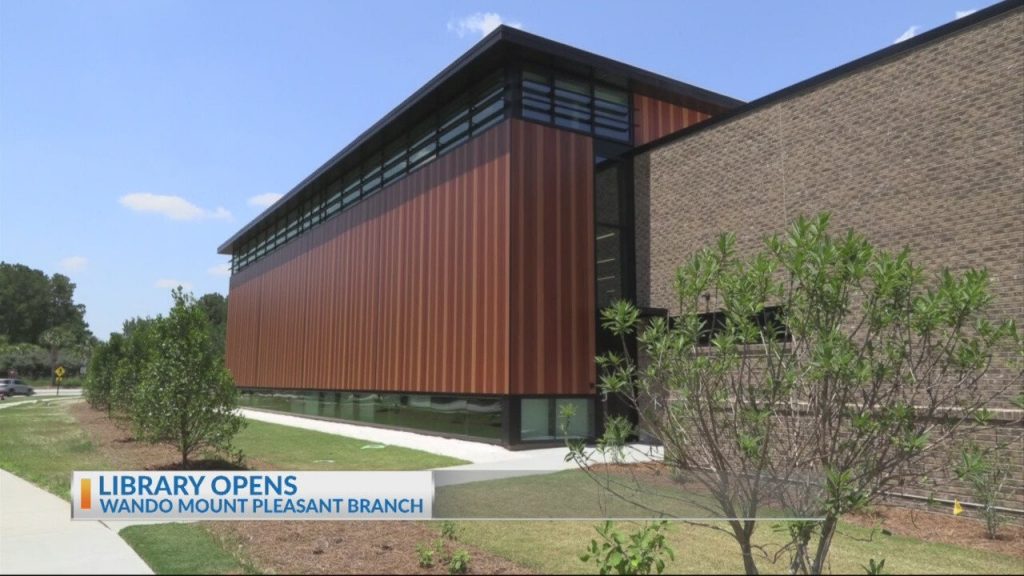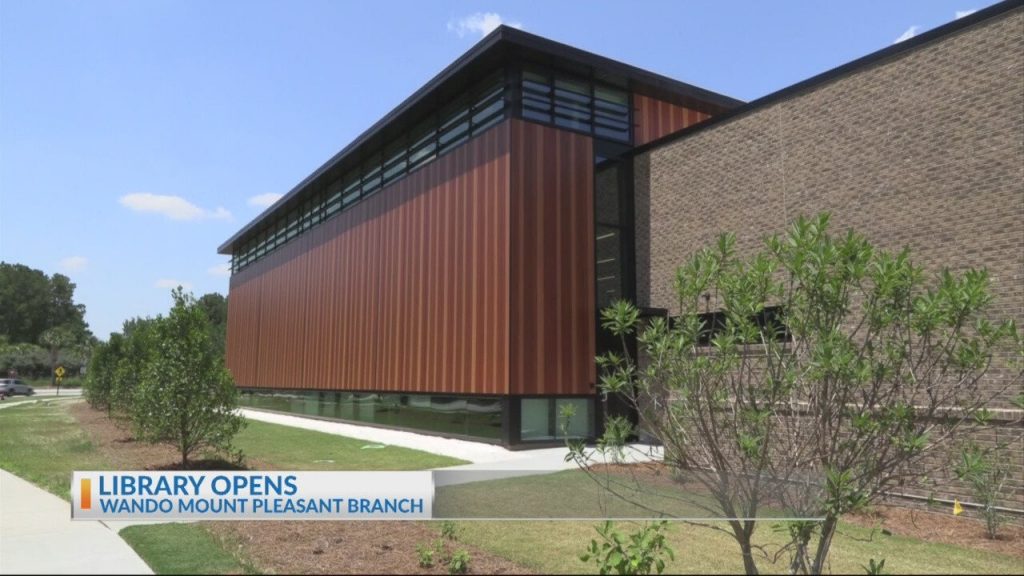 This project has many other unique areas such as the Oculus, a beautiful architectural feature located in the children's area offering a cool place to sit and read while being surrounded by views of nature. Almost every wall in the building features large windows, allowing for scenic outdoor views and natural light to be let inside.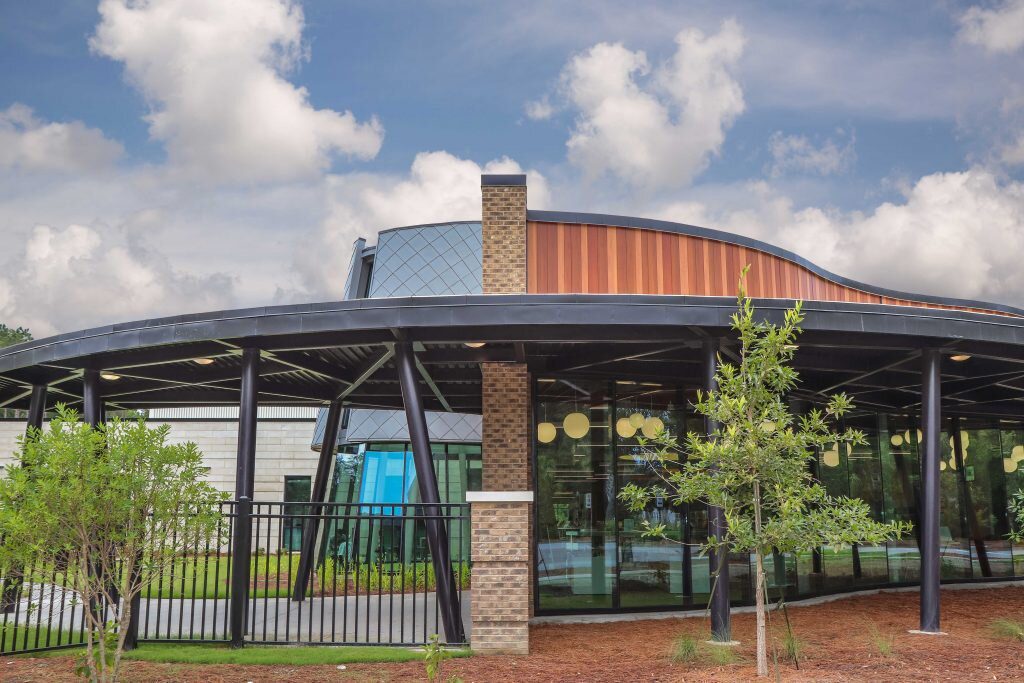 Longboard Products make a great option for Community Centers and other Civic and Recreation buildings due to the low amount of maintenance it requires, and the longevity of the material. Along with these qualities, extruded aluminum also allows for easy cleaning which is good for both interior and exterior purposes where dirt and germs may be found. Soap and water will suffice for easy and gentle cleaning, allowing for the surface of Longboard to remain looking its best. When in doubt always refer to our cleaning recommendations that can be found on our website under testing information.