If we don't have a standard product offering that works for you, let's work together to create something that will.
As a building product manufacturer with an experienced in-house design team that also understand building science, Longboard truly is the design assist partner of choice. We offer various custom solutions ranging from custom aluminum extrusions, unique powder coating finishes, value added processing using our CNC metal fabrication capabilities, prefabrication, and modular design solutions. Contact us to explore your unique vision and how we can make it a reality.
Custom cladding systems, custom soffit features, geometric shapes, bevels, and whatever else you imagine to meet your design goals.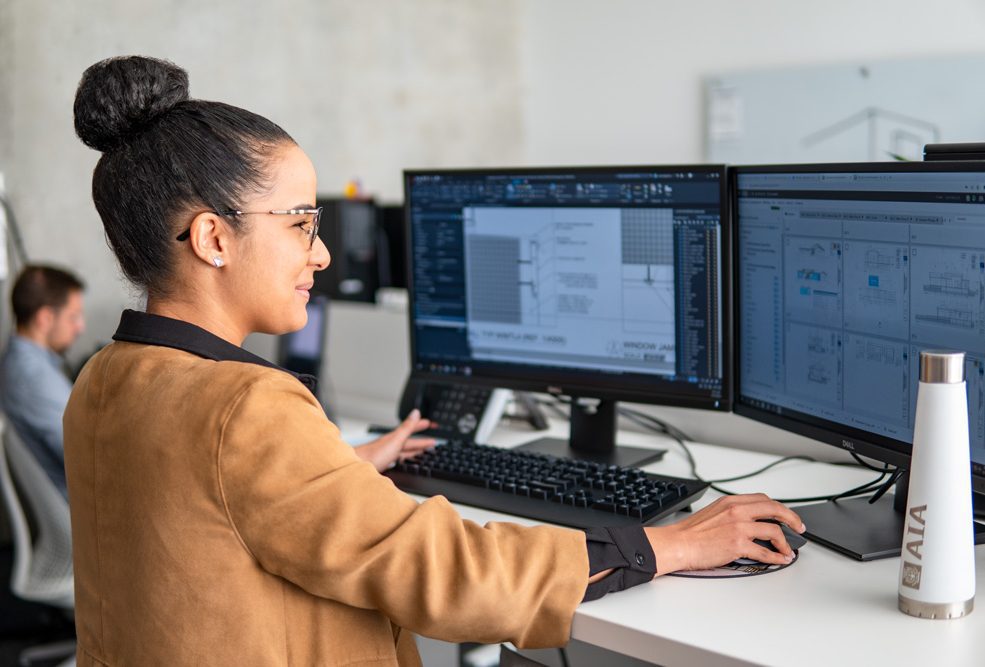 Speak with a trusted advisor
to discuss your project goals and design needs