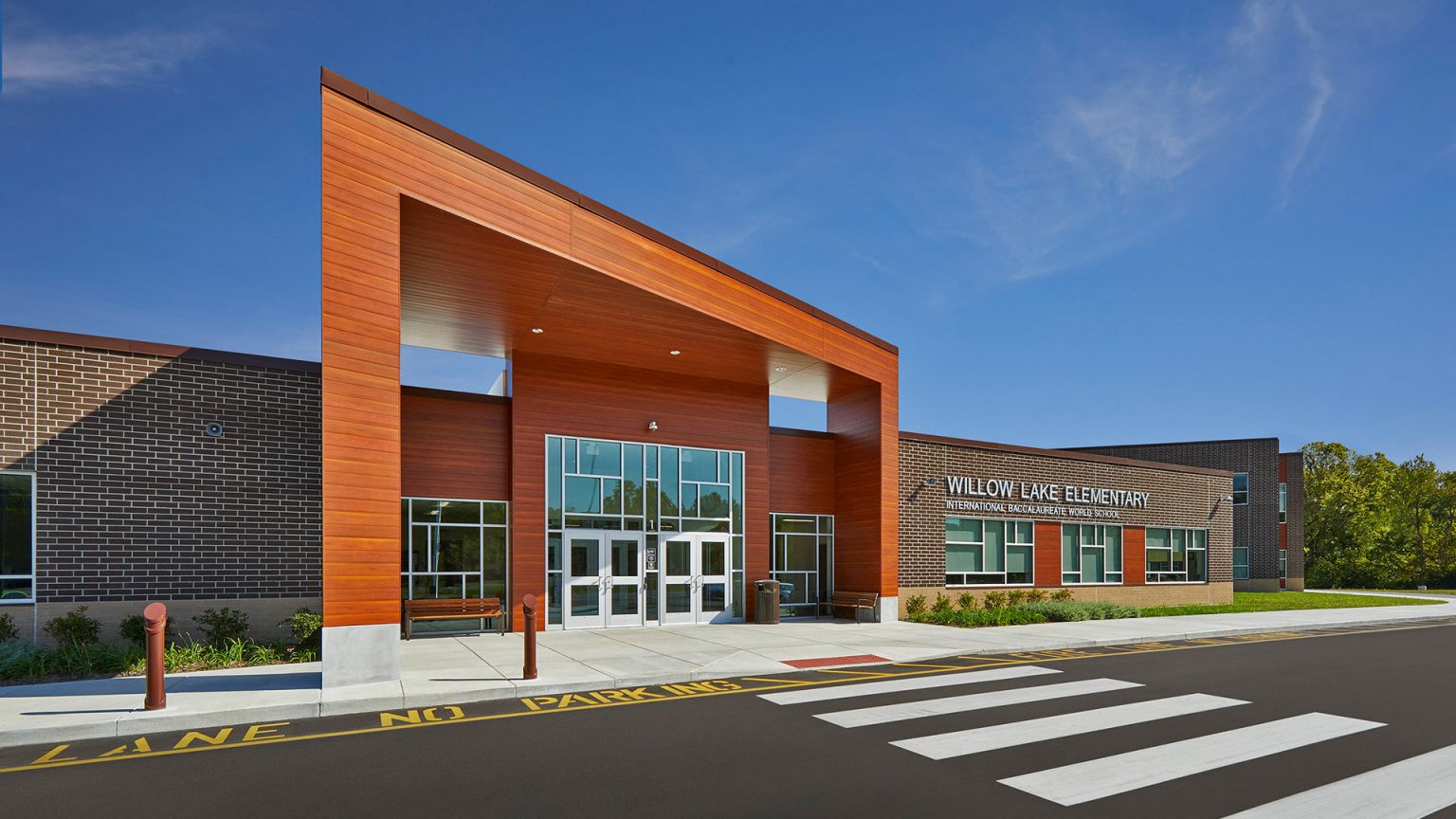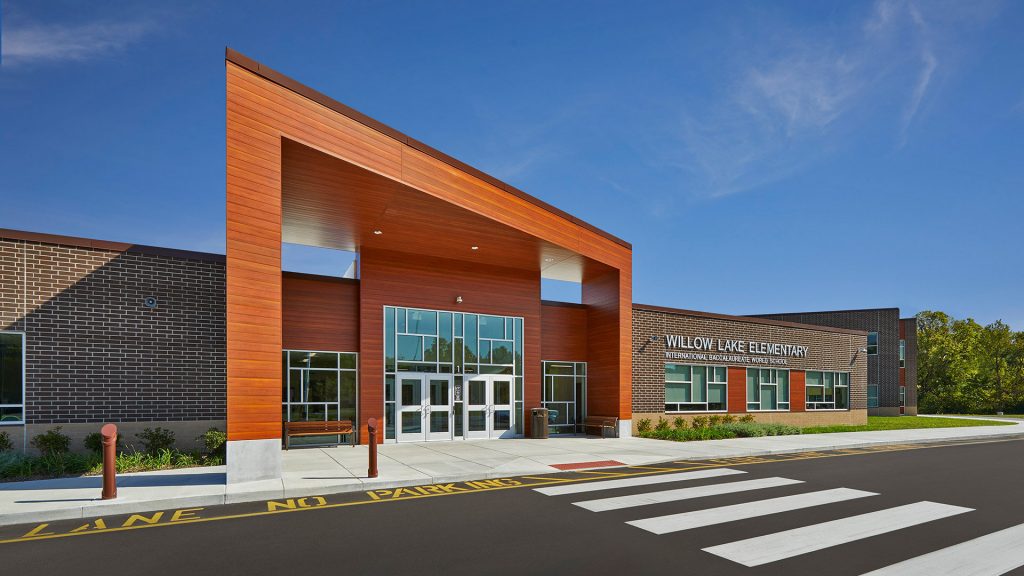 Schools and other academic buildings present a unique opportunity for creation. Whether an existing structure requires a remodel or a brand new project is about to break ground, Longboard Products offer a range of unique interior and exterior options that can help achieve different designs.
Pictured above is Willow Lake Elementary, located in Indianapolis, IN. This project utilized 6" V Groove Tongue & Groove material in the woodgrain Dark Cherry. This material is also featured underneath the exterior soffits at the front entrance. This design strategy achieves a warm and welcoming entrance for staff, students and visitors and will stay looking beautiful for many years to come.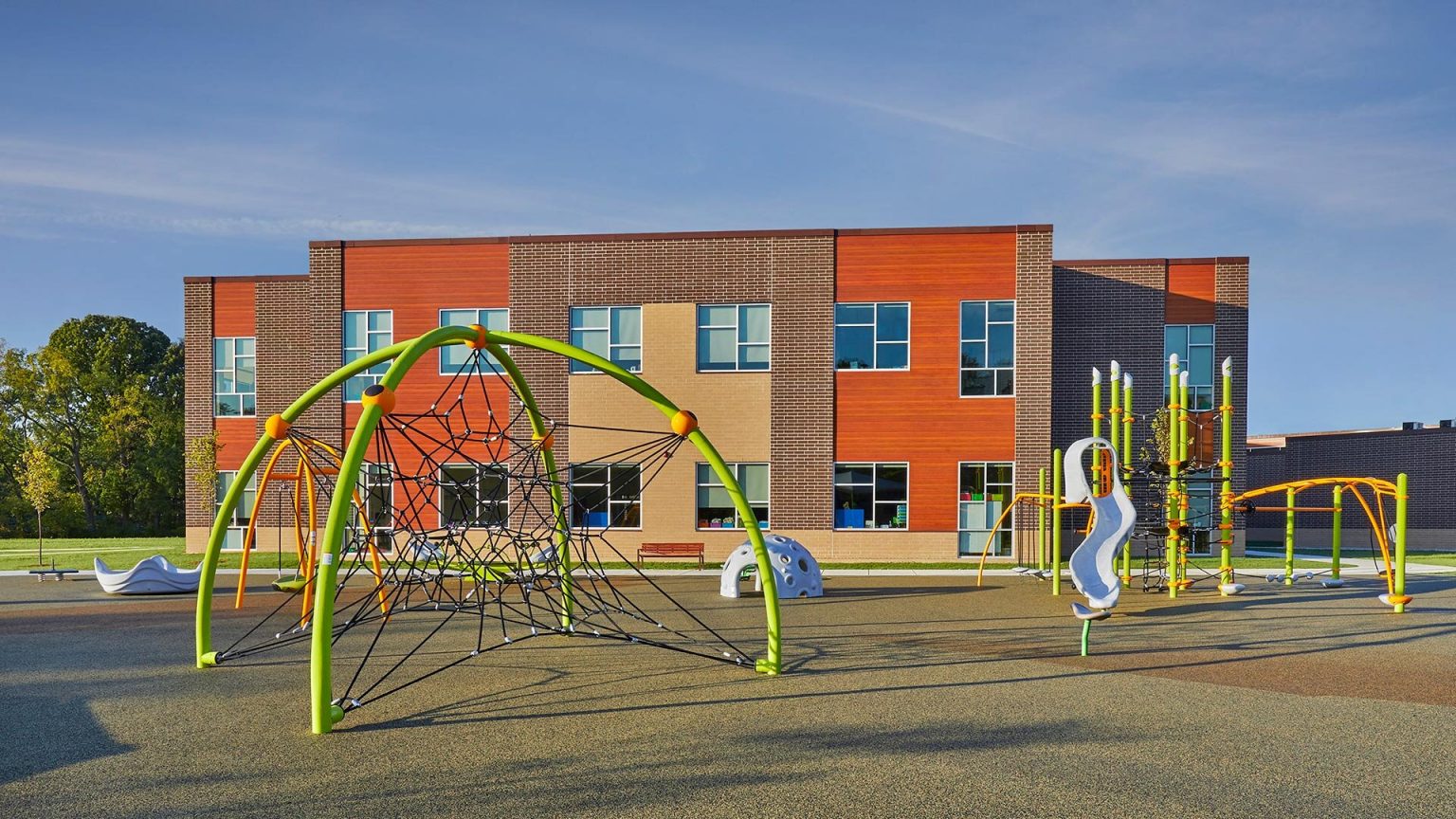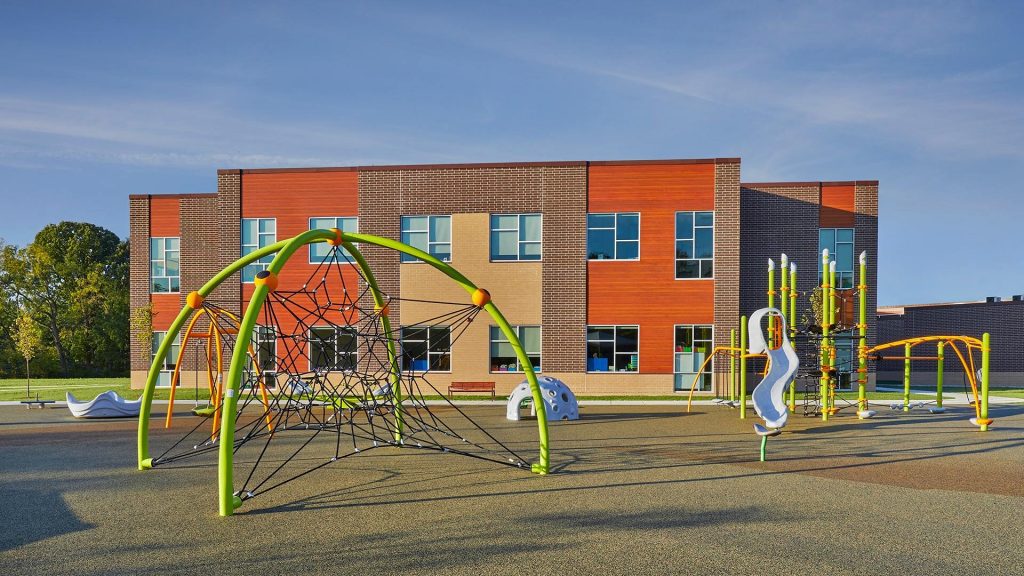 Designed by CSO Architects, the 94,824 SF building was built on the grounds of a previously existing school and has created an inviting educational atmosphere for elementary students in the neighbourhood. "CSO worked closely with Washington Township Schools' administrators, building-level principals and faculty, and the Design Team to develop a program for a prototypical two-story, K-5 elementary school with six 5-classroom learning neighbourhoods, an administrative area, shared activity area, gymnasium, dining commons, discovery center, kitchen, and building support spaces."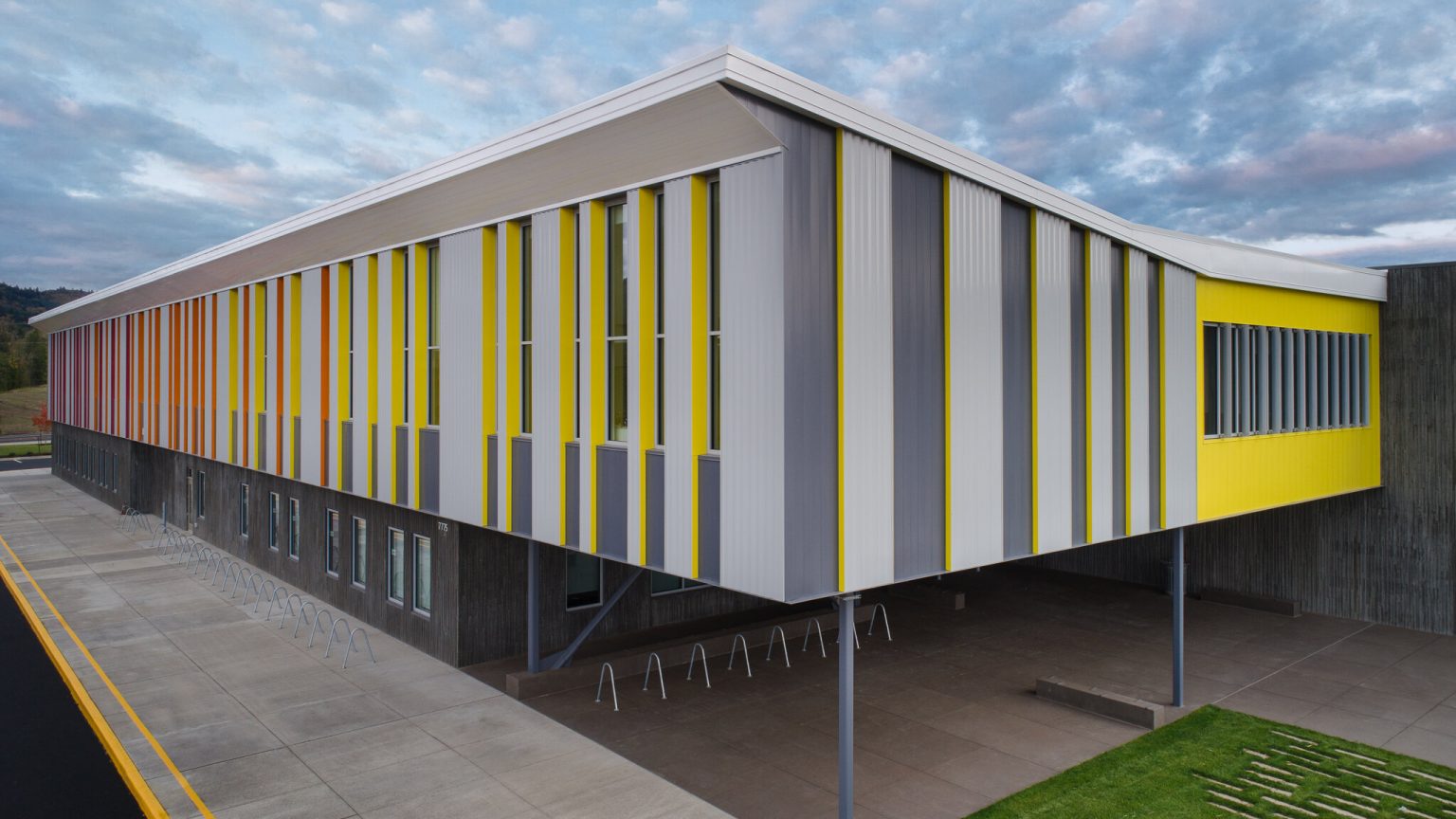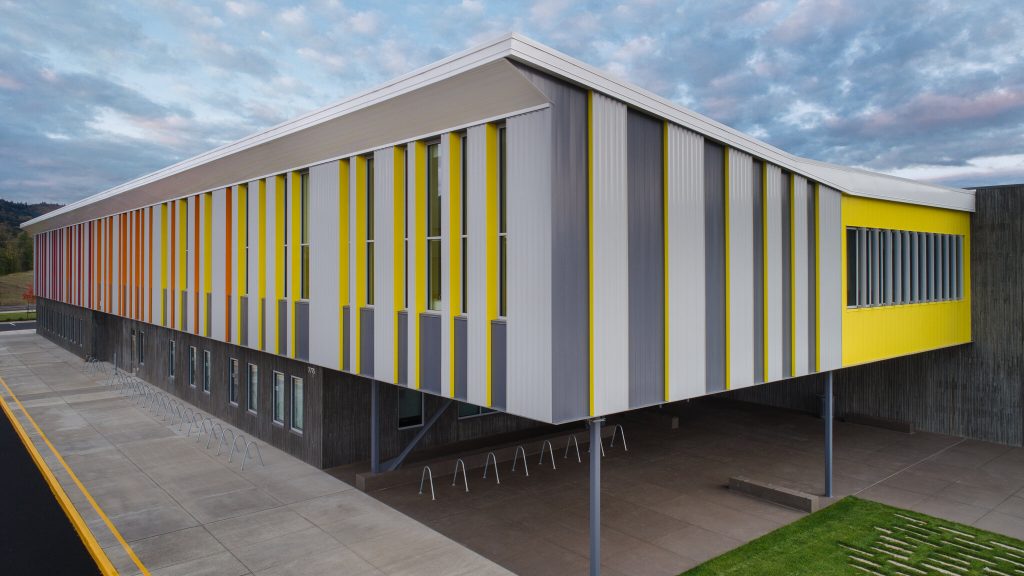 Sato Elementary, located in Portland, Oregon, used four different custom colors, and installed them vertically. Like Willow Lake Elementary, this project also utilized the Longboard Products 6" V Groove Tongue & Groove material but made it appear entirely different. Unlike roll-form aluminum, this material is not at risk for oil-canning, which creates an excellent facade option when trying to achieve the classic metal siding appearance.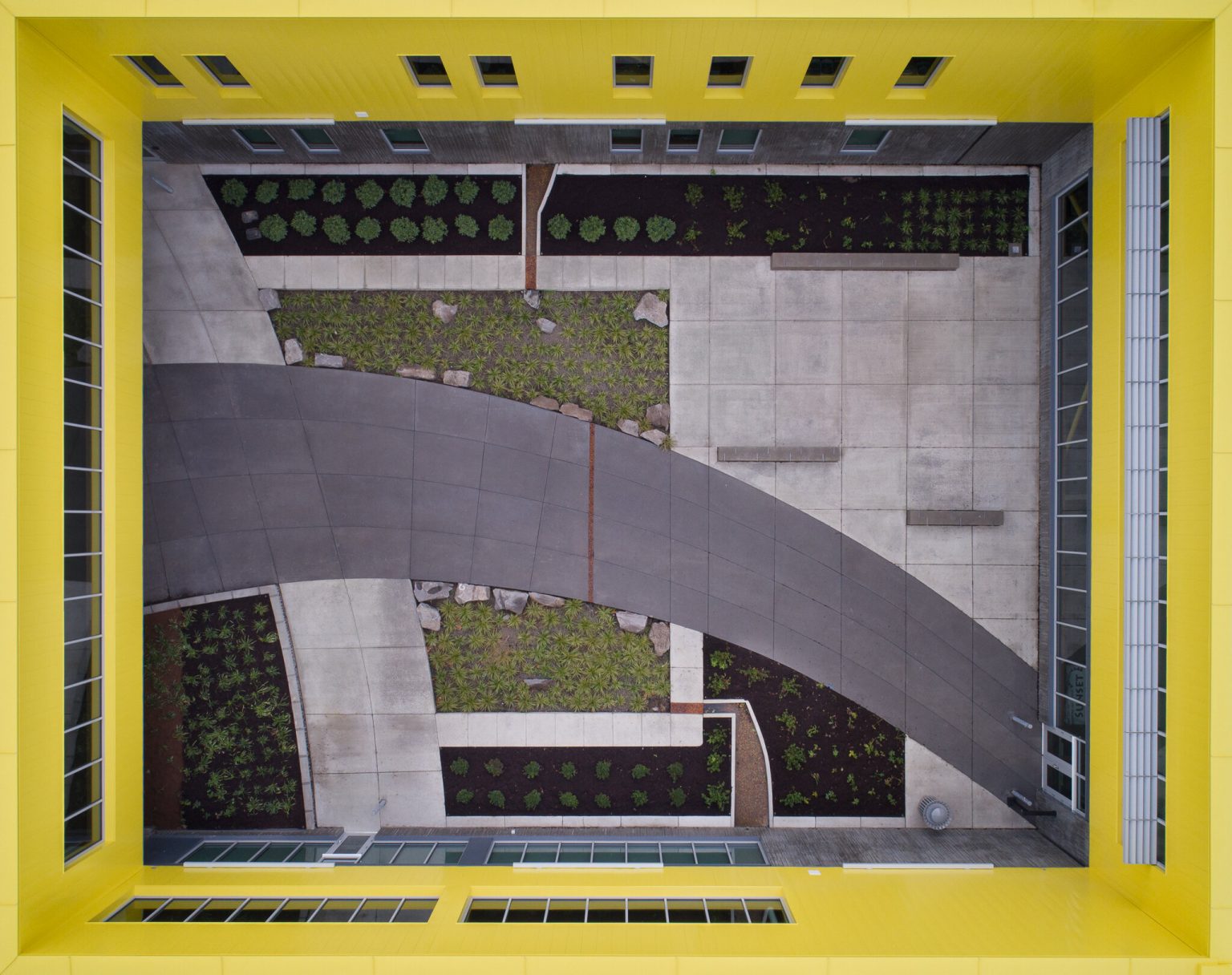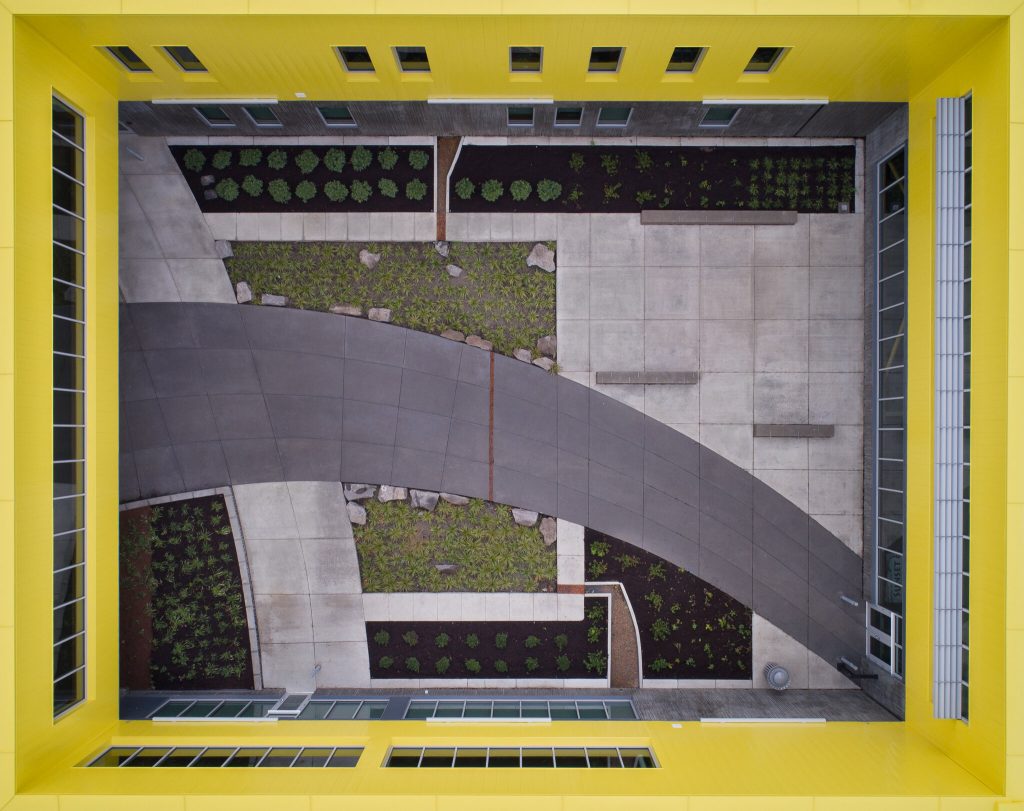 "Sato Elementary School opened as the District's 34th elementary school in September 2017. Sato was designed as a prototype school by DLR Group Architects.
Sato has a capacity of 750 students. The 87,200-square foot school includes 32 classrooms, 9 additional teaching spaces, a stage, teaching area in the library and a dividable gym.
The District originally planned to build the new school in the North Bethany area during the 2017-2018 school year, but moved construction up a year due to growth and overcrowding.
The school's name pays tribute to the Sato's, a Japanese-American family who came to the area in 1926 and farmed on in the area. Their four children graduated from Beaverton High School.
During World War II, the Sato Family was sent to the Minidoka Internment Center for three years. Two sons, Shin and Roy, enlisted in the military. Shin died in combat in 1944. Roy was wounded twice and received the Purple Heart. The Sato family is buried in the Bethany Presbyterian Church cemetery on Kaiser Road."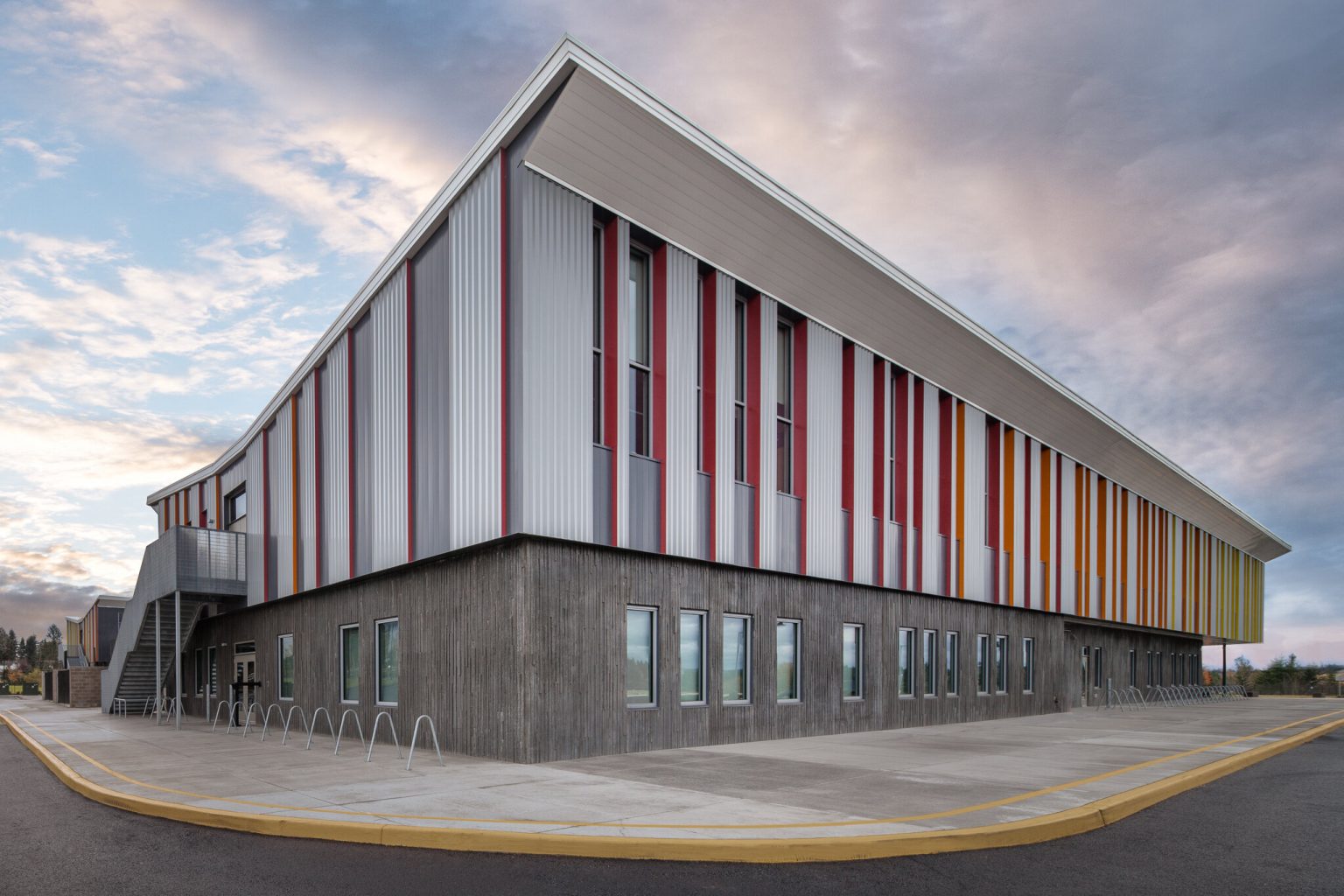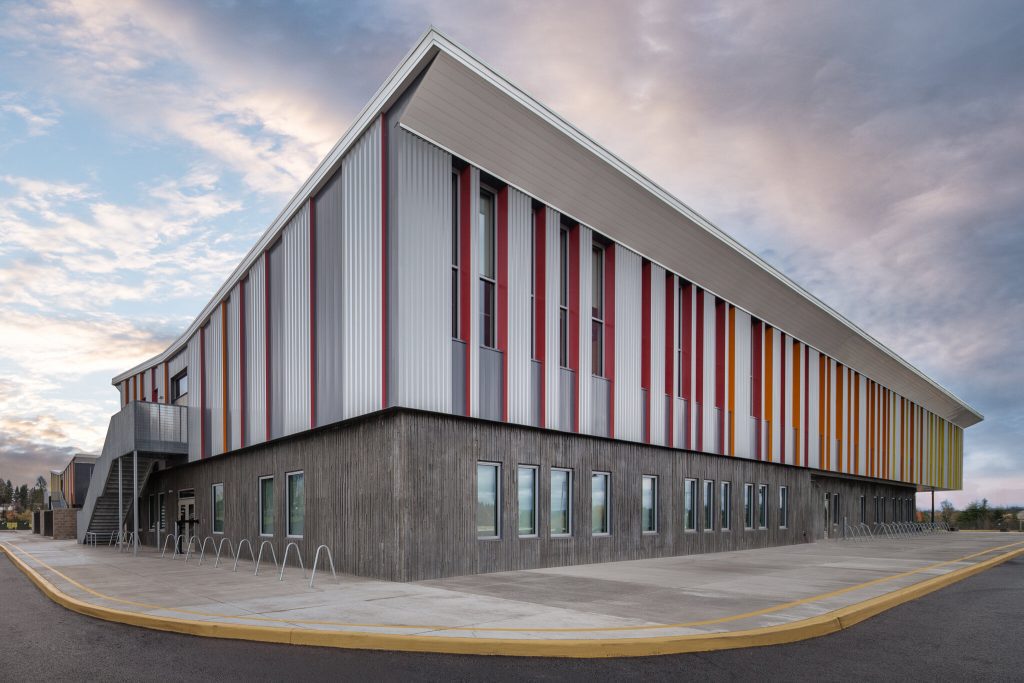 Every project has different requirements, but every build requires quality. That's why Longboard Products uses 2604/2605 certified powder coatings and offers both a 15-year premium finish warranty and an Alluminate Ultra Finish 20-year Warranty. When designing a project such as a school, we understand the importance of longevity.