Privacy Beams for Open Joint Designs
Longboard Privacy Beams can be used as stand-alone screening members and can be mechanically fastened to any building structure. Alternatively the beams can also be used within the Longboard Privacy Screen System which is available in a floating or an end-frame configuration. Privacy Beam profiles are available in 1″x 5″ or 1″x 3″ dimensions with thickenings in the side wall to allow for mechanical fastening and come in a wide variety of wood grain, solid color, and specialty finish options. The beams are designed to accept matching Longboard end caps where needed to create a premium finished look. 
The Longboard Privacy Screen System can be used as an open joint cladding rainscreen when installed in a floating configuration. The system uses single posts that are designed to be installed behind the beams anchoring the system to the sub- structure providing a continuous and seamless look. Spacing for the floating system is created with mounting brackets and spacer bars. 
(Ready to ship within 1 week for orders less than 15k sq.ft)
Longboard's woodgrain finishes have a slight texture with a matte sheen.
(Ready to ship within 14 weeks)
Longboard's woodgrain finishes have a slight texture with a matte sheen.
* Available for Interior Only
Textured Matte
Naturally Aged Metals
Your screen, and our pictures do not accurately reflect aspects of our finishes – textures, sheen, woodgrain hues, etc. Always order a physical sample before purchase!
Contact us to confirm lead times for orders greater than 15k sq.ft in the Most Popular Finishes category.
Longboard Finish Classification
Type: Woodgrain / Solid / Metallic /
Speckle / Naturally Aged Metal
Surface: Smooth / Textured
Sheen: Matte / Satin / Glossy
Performance: AAMA 2604 / AAMA 2605
Finish Warranty: 15 Year / 20 Year
Longboard® is
Innovative
Sustainable
Quality
Visually Stunning
Our thorough and detailed installation guides offer simple to follow steps to increase efficiency and reduce time on the job site.
The sample images below are illustrative of some of the steps outlined in our documentation.
Like all fin wall systems, our Link & Lock battens allows for the use of acoustic batts for improved sound performance. 
Explore the possibilities with the freedom to create a visually stunning space with a product that also serves a practical purpose.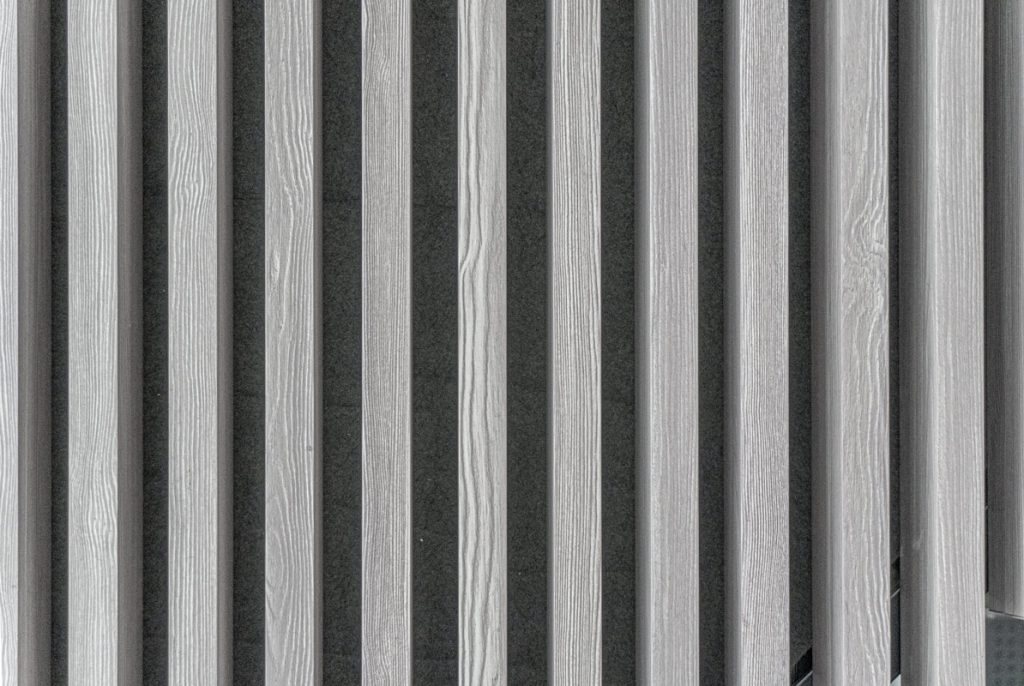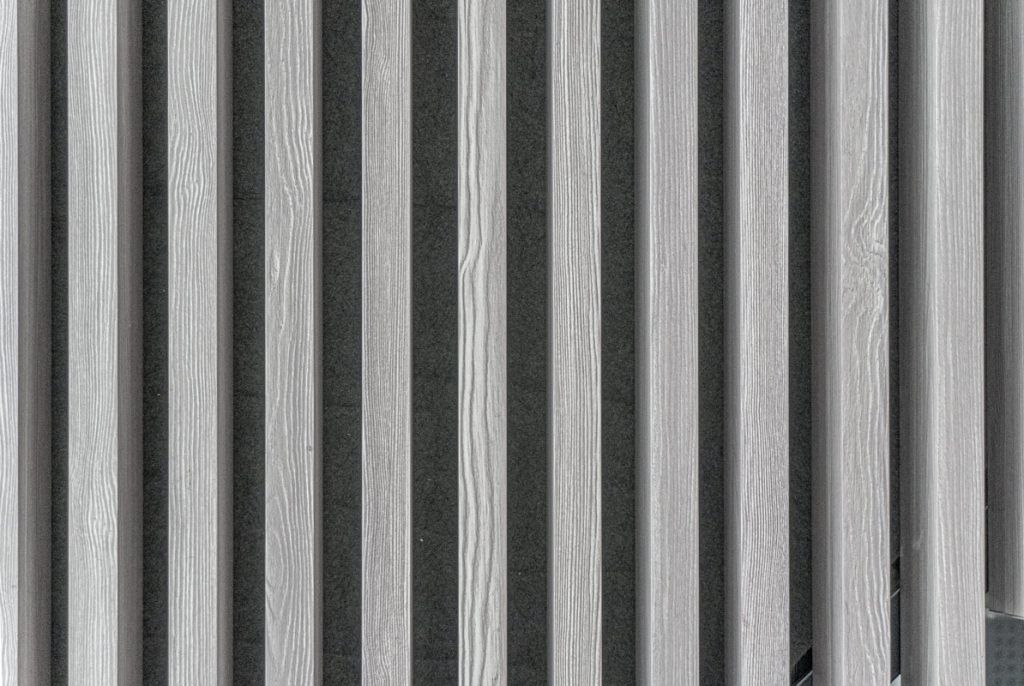 ICC ESR 4183

LADBS – Los Angeles Department of Building and Safety
ASTM E136 – Behavior of Materials in a Vertical Tube Furnace 
CAN/ULC S114 (CANADA) – Non-Combustibility (weight loss) 
EN 13501 (UK/EU) – Combustibility Classification
EN ISO 1716 (UK/EU) – Heat of combustion (calorific loss)
Flame Spread & Smoke Development
ASTM E84 – Flame Spread & Smoke Development 
ASTM E2768 – Flame Spread & Smoke Development
UL 723 (USA) – Flame Spread & Smoke Development
CAN/ULC S102 (CANADA) – Flame Spread & Smoke Development 
ASTM E1477 – LRV (light reflectance value) 
LEED – Evaluates a building's environmental performance
EPD – Life-cycle environmental impact of products 


All Longboard systems are available using our Longboard ECO™ line of sustainable aluminum materials. Longboard ECO™ products are made from minimum 50% recycled aluminum and possess verified life cycle impact assessment (LCIA) and product-specific environmental product declarations (EPD).
| Dimensions | Product | 24' | End Caps (20/box) |
| --- | --- | --- | --- |
| 1x3" | Privacy Beam | 1X3B.289 | 1BEC.3 |
| 1x5" | Privacy Beam | 1X5B.289 | 1BEC.5 |
| 2x2" | Single Post | 2X2SP.289 | 2X2PC.2 |
| 2x3" | Double Post | 2X3DP.289 | 2X3PC.3 |
| Product | Qty | SKU |
| --- | --- | --- |
| 1x3" & 1x5" Spacer Block | 100, box | 2X2SB.N100 |
| 1x3" & 1x5" Spacer Bar | 1 | 1X2FB.145 |
| 1x3" Spacer Bar | 100, box | 1X2FB.1 |
| 1x5" Spacer Bar | 100, box | 1X2FB.3 |
| 3" Mounting Bracket | 100, box | 3PSMB.1 |
| #10 Screws | 100, box | PECS.N100 |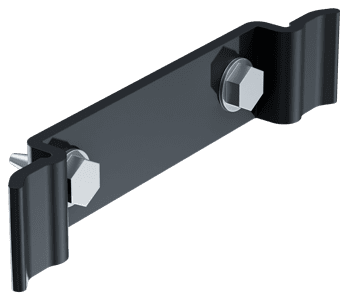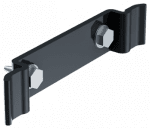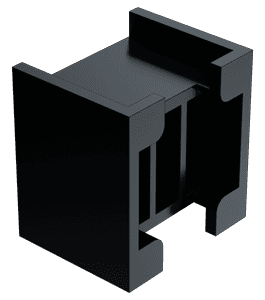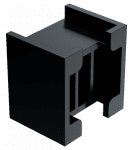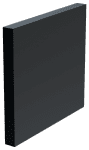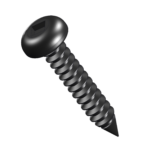 Speak with a trusted advisor
to discuss your project goals and design needs