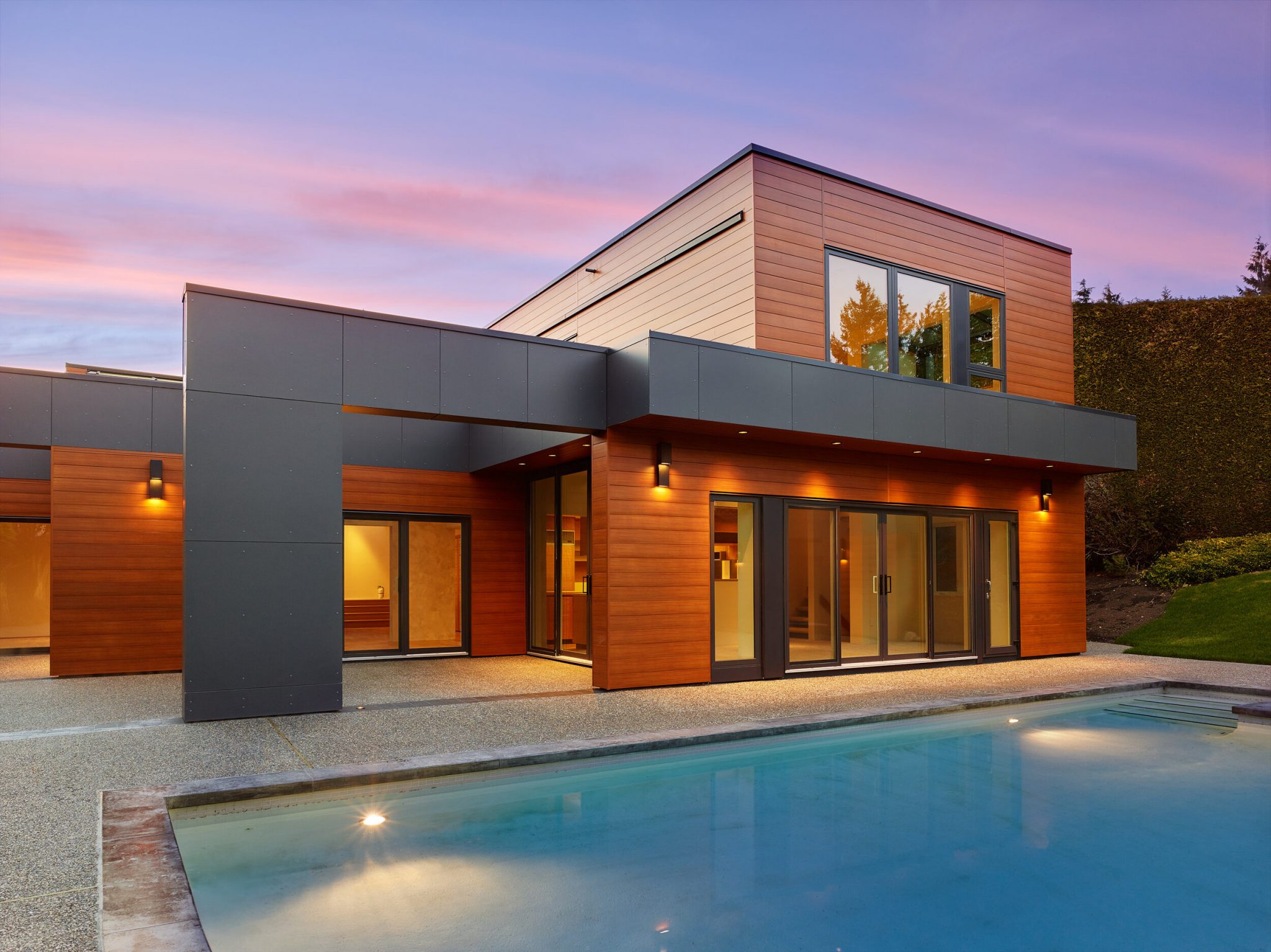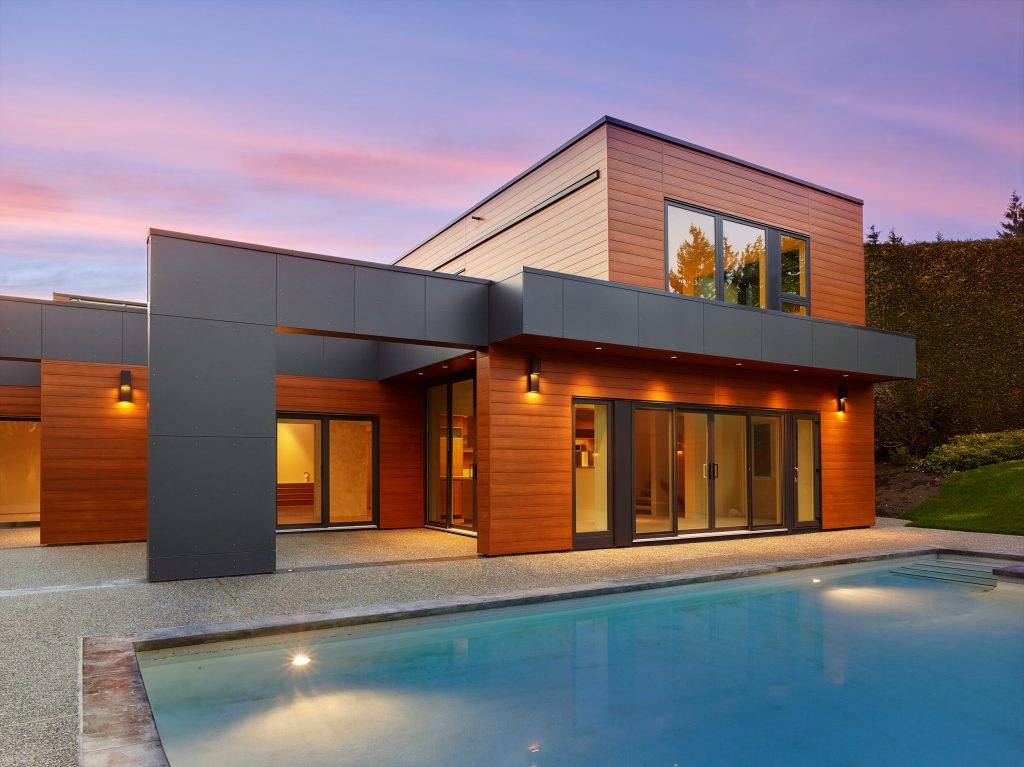 This home located in Vancouver, BC, features Longboard® products as both siding and soffit, providing a consistent look that is contemporary and eye-catching. Designed with Longboard® as the primary exterior material, the solid panels and windows nicely complement the home creating this modern, upscale space.
Many homeowners opt for Longboard® products to provide the stunning warmth of wood while also allowing for no commitment to maintenance through the years. With a variety of solid colour, wood grain, and specialty finish options, every home featuring Longboard® can have its own unique look with endless possibilities for design.
Made of 100% extruded architectural aluminum, Longboard® is also suitable for a variety of weather conditions lasting in humidity, dryness, heat, as well as the wet and rainy coastal regions. It is also perfect for pool areas as it is not affected by chlorine or saltwater.
Longboard® makes an excellent choice for single-family residential homes providing the homeowner with a modern, unique design and peace of mind being 100% non-combustible with limited maintenance required.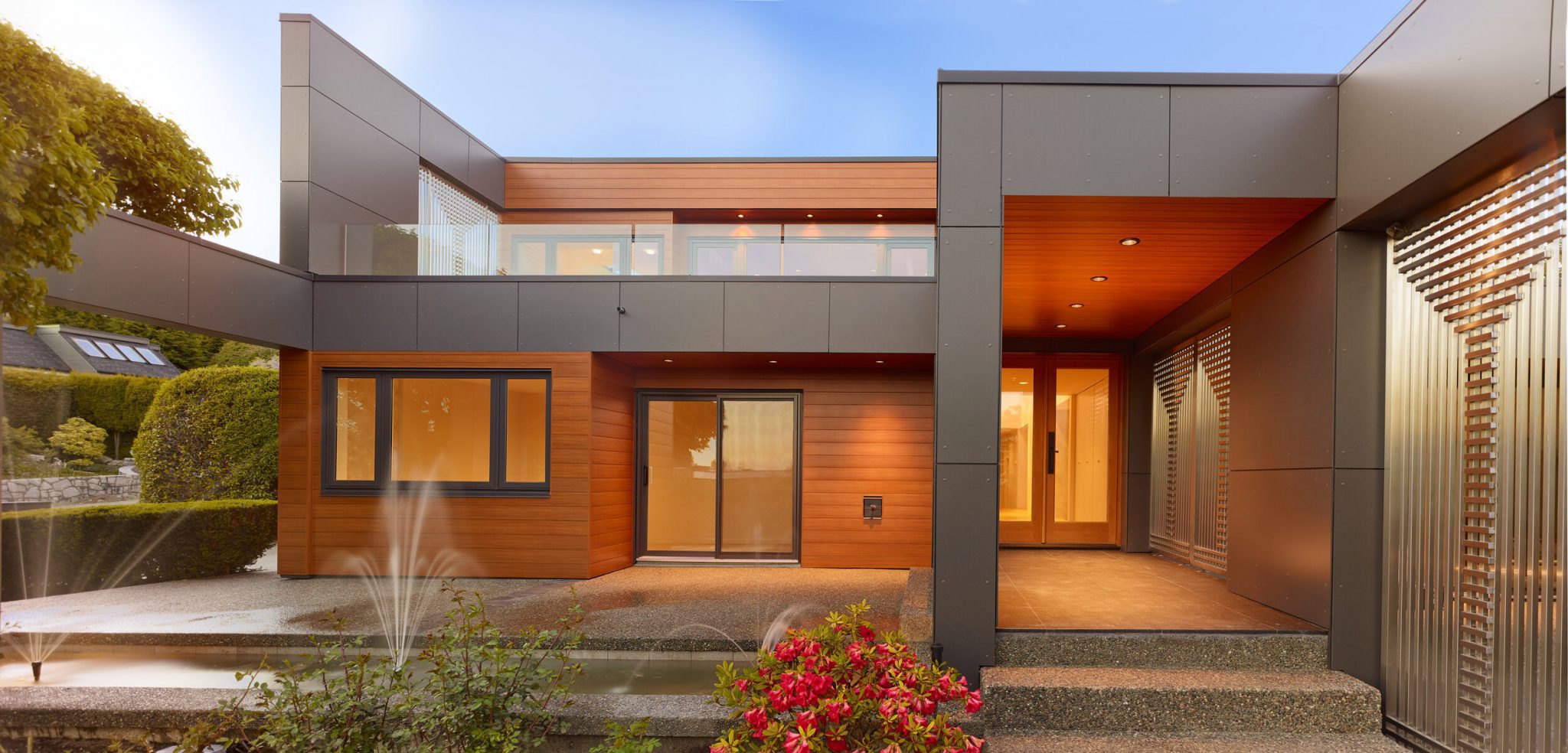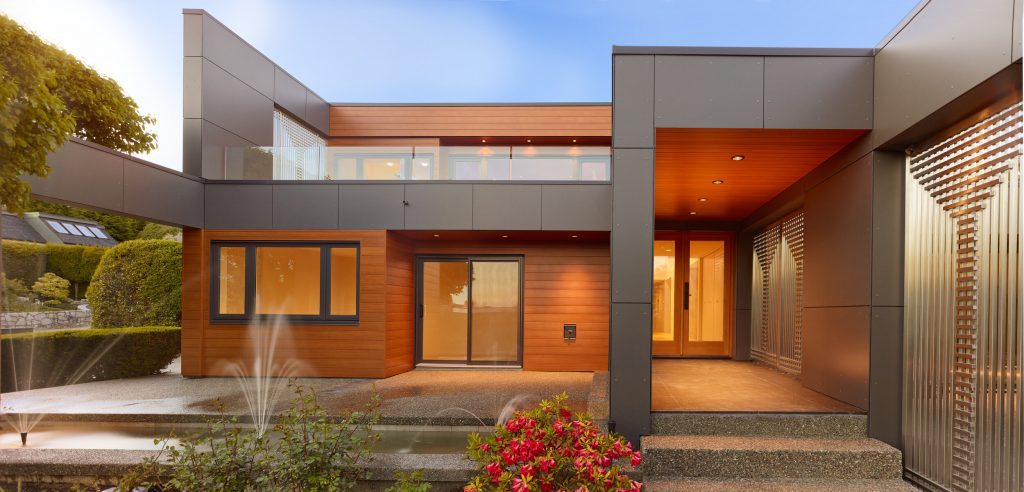 Facts about Aluminum
Longboard® is made from top quality light-weight extruded aluminum (over 30% lighter than steel). Aluminum is one of the most recycled — and most recyclable — materials on the market today.
Nearly 75% of all aluminum produced in the U.S. is still in use as it can be recycled directly back into itself over and over again in a true closed loop. Over 55% of the world's aluminum is produced using renewable, CO2-free hydroelectric power. All Longboard® products are created with aluminum sourced from one of the major companies with access to large hydro-power capacity, U.S. based Alcoa (AA.N).
Weather-ability and Durability
Aluminum doesn't corrode, and our 5-stage pre-treatment process protects Longboard® from oxidation, meaning it will last for years to come.
Easily installed using the supplied Longboard® Quick Screen Clips, our Tongue & Groove system can be placed either parallel or perpendicular on the home and can also be installed onto furring strips or other framing systems where required. The Longboard® T&G system requires additional component pieces at terminations and penetrations to allow for expansion and contraction.
Manufactured in 24-foot lengths and cut on-site, planks are easily sized for a number of applications, whether long or short in length, and suit a variety of designs.