Company's products meet the stringent performance requirements for architectural cladding
Longboard Architectural Products Inc., a global leader in manufacturing premium interior and exterior architectural and design products is proud to announce that it has received Miami-Dade County notice of acceptance (NOA) for its line of architectural cladding products. This certification is a testament to the company's commitment to producing high-quality, durable products that meet the stringent standards set by the county.
Miami-Dade County is known for having some of the toughest building codes in the country, and the approval process is rigorous. Companies must go through a series of tests and evaluations to ensure that their products meet the county's standards for wind resistance, impact resistance, and overall durability.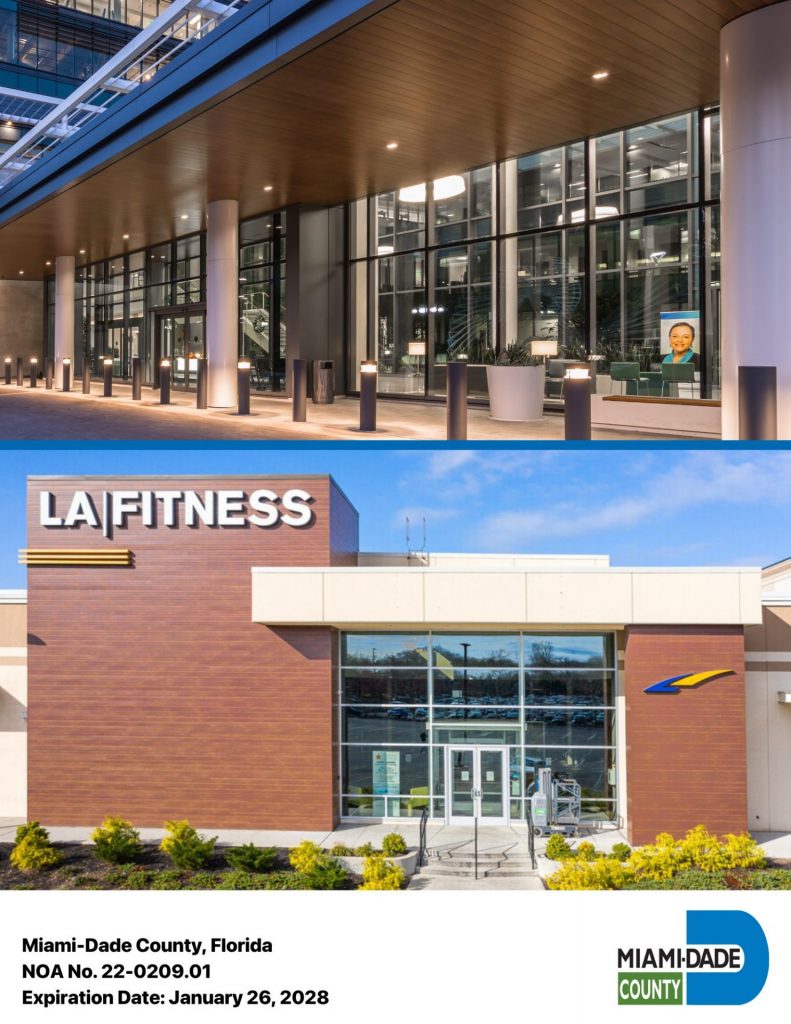 "We are thrilled to have received Miami-Dade County approval," said Mike Heppell, Owner and President of Longboard Architectural Products. "This certification is a major achievement for our company and it demonstrates our dedication to producing products that are built to last. We look forward to continuing to serve the needs of architects, builders, and contractors in the Miami-Dade area."
"Our product development and management teams take great pride in designing and supporting systems that meet and exceed testing standards," said Stefan Jansen van Vuuren, VP of Product Innovation at Longboard.
Longboard Architectural Products offers a wide range of systems for cladding, soffit, privacy screens, and panels that are designed to enhance the aesthetic appeal of buildings while also providing superior performance. The Company's products are suitable for a variety of applications, including residential, commercial, and industrial projects.
For more information, visit https://www.longboardproducts.com/.
About Longboard Architectural Products Inc.
Longboard® Architectural Products provides the design and construction community with inspiring architectural products for thoughtful spaces. Founded in 2005, Longboard manufactures top-quality extruded aluminum profiles that are offered in a variety of solid color and woodgrain powder-coated finishes for interior and exterior spaces.
Longboard's goal is to drive product innovation and excellence, provide radical client care and industry-best lead times, and advance sustainability in construction by creating products that reduce carbon emissions over their life cycle. Longboard is ICC ESR-4183 and ESR-4184 certified, manufactures in North America, and headquartered in British Columbia, Canada.