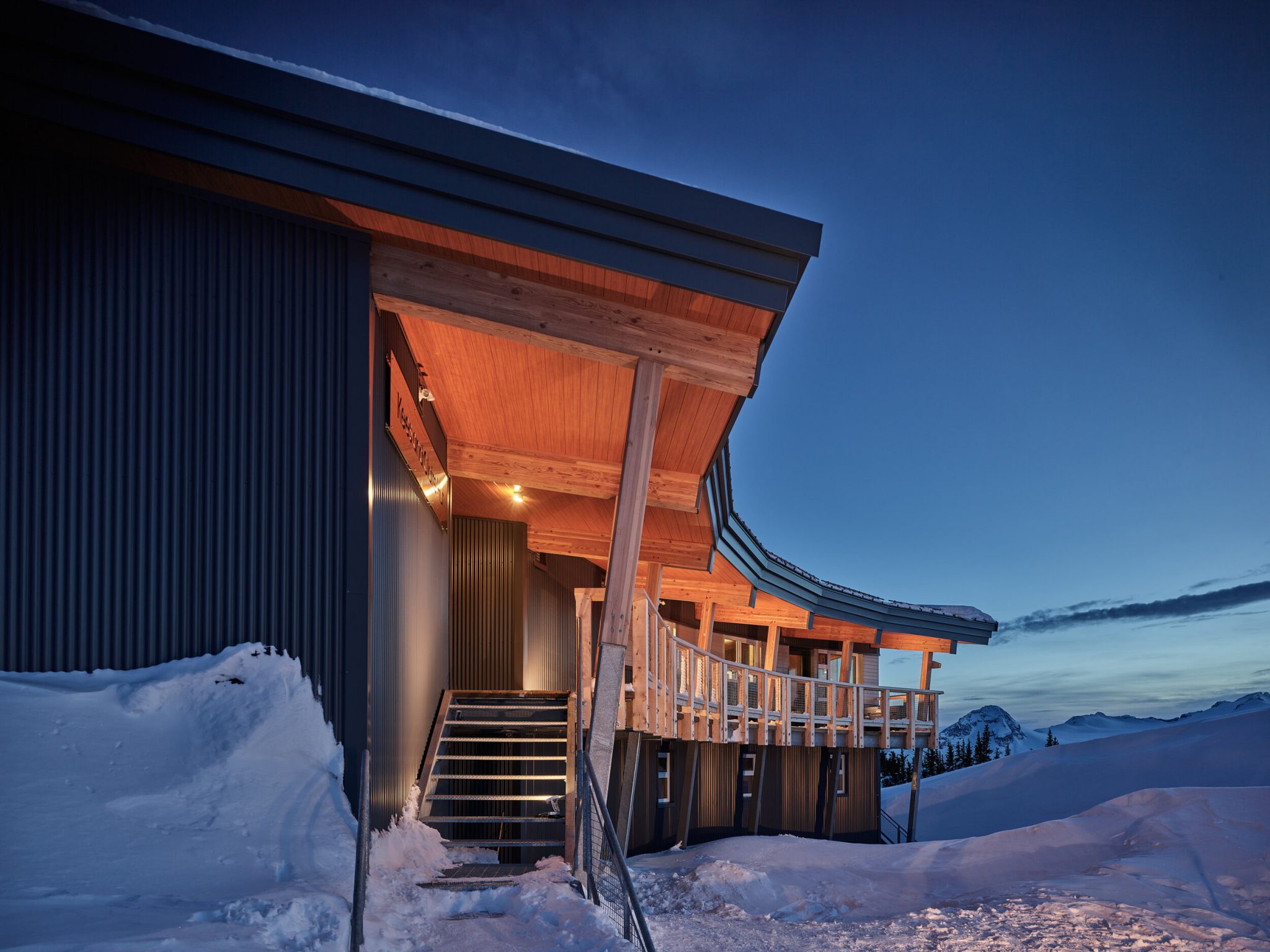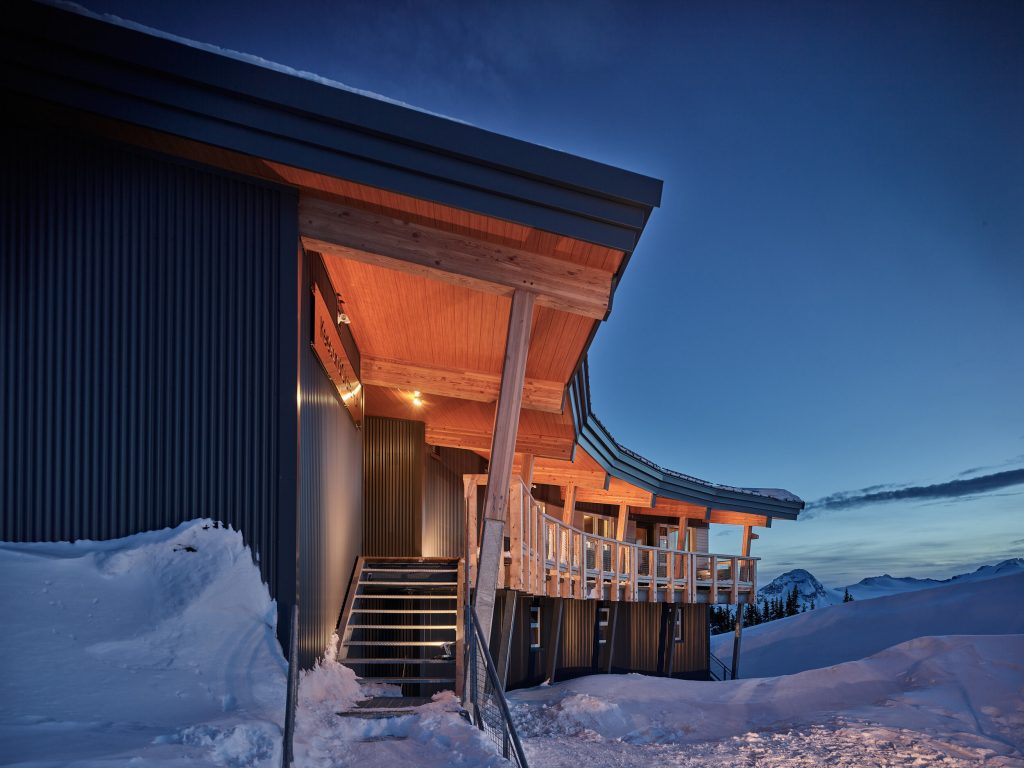 ABOUT THE HUT
The Kees and Claire Hut at Russet Lake is the first completed hut in a proposed system of 3 huts along the Spearhead Traverse. The hut is now in operation and accepting reservations for the public.
The hut is located just above Russet Lake (50° 1' 20″ N / 122° 52′ 23″ W). It is accessible via the Musical Bumps from Whistler Mountain or by climbing up the Singing Pass trail from Whistler Village.
Longboard by is a proud donor of the extruded aluminum metal soffits in Dark Fir. Longboard linear metal soffits are perfect for the conditions as they require no maintenance, and are able to withstand the extreme weather changes throughout the seasons.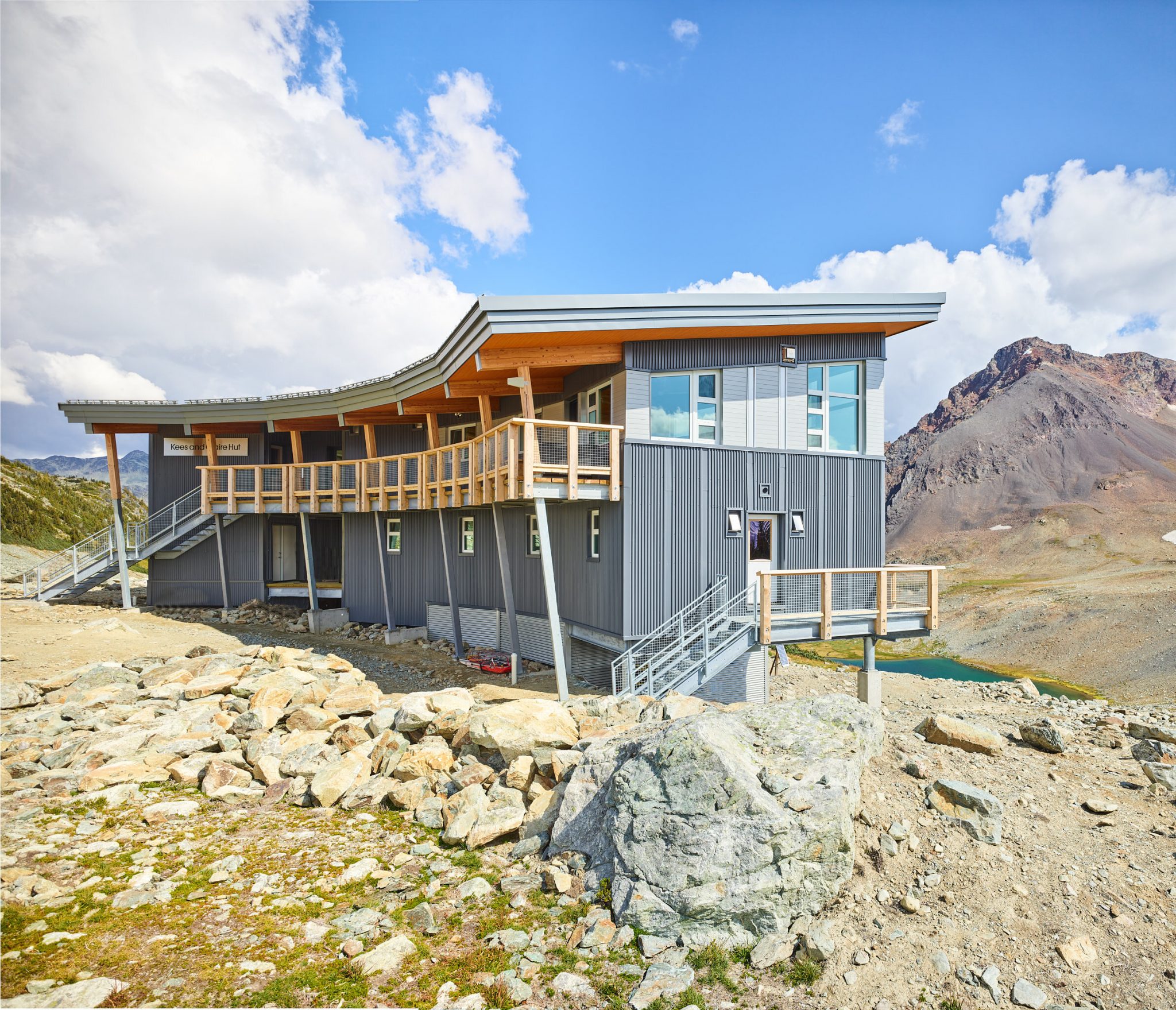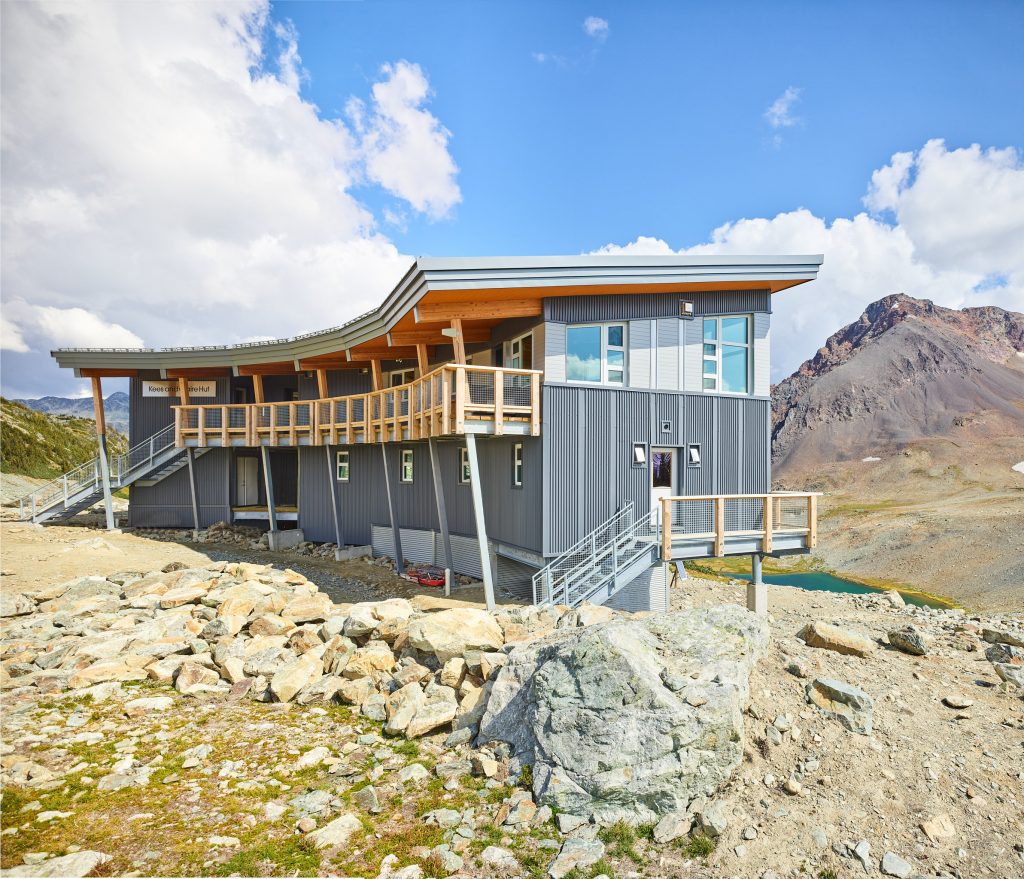 The Spearhead Hut Society (SHS) was brought together by a passionate group of local skiers eager to create a valuable and lasting legacy to commemorate the lives of dear friends who's lives were lost in the mountains, and share their passion with skiers for generations to come.
Acknowledging that the memorial legacy is only one component of this invaluable proposed hut system, the Kees and Claire Memorial Hut Society joined the Brett Carlson Memorial Fund, the BC Mountaineering Club, and the Alpine Club of Canada to ensure this memorial legacy addresses a wide range of backcountry users' needs, mitigates environmental impact in the area, and increases the comfort and safety for backcountry travellers.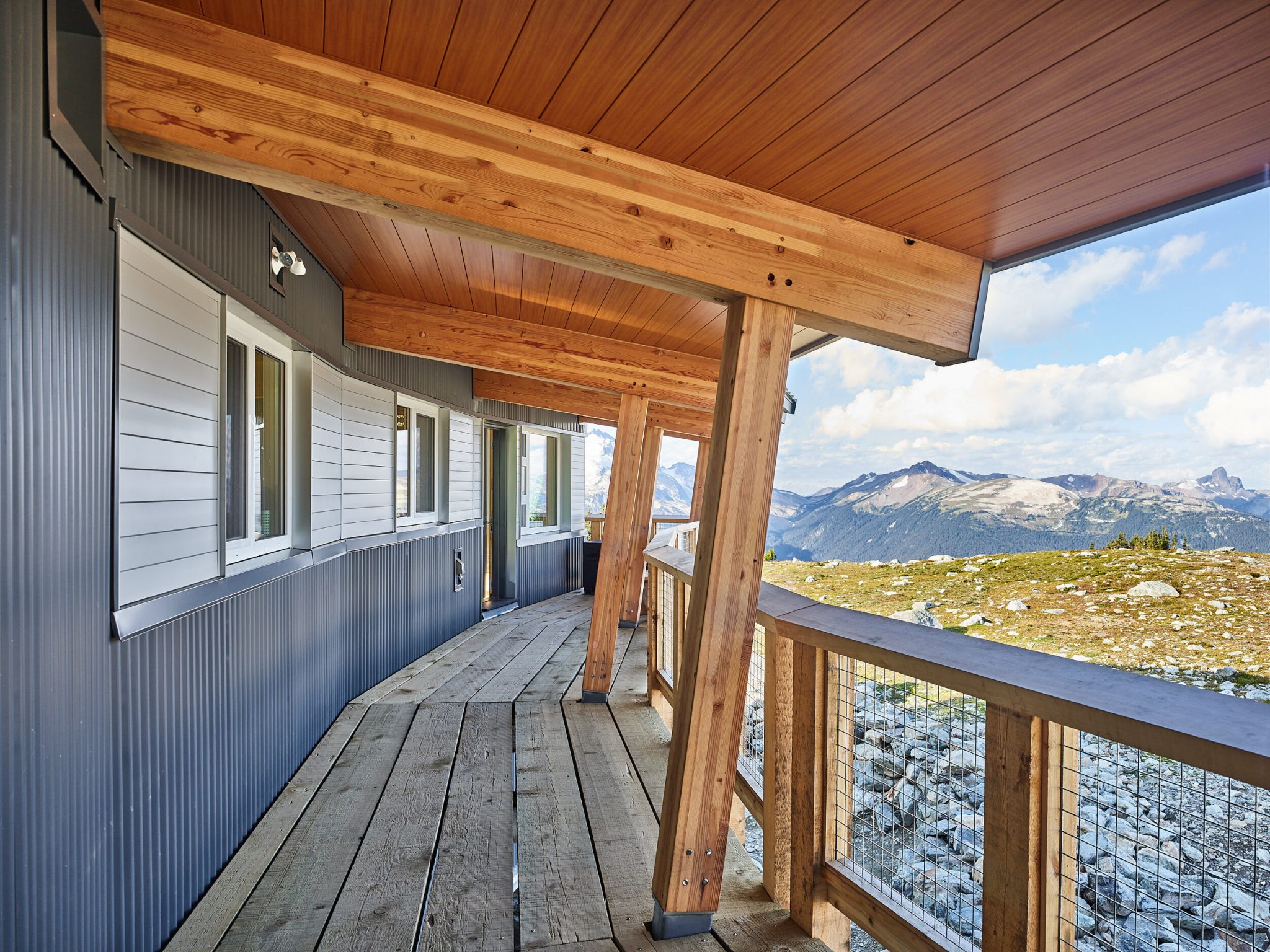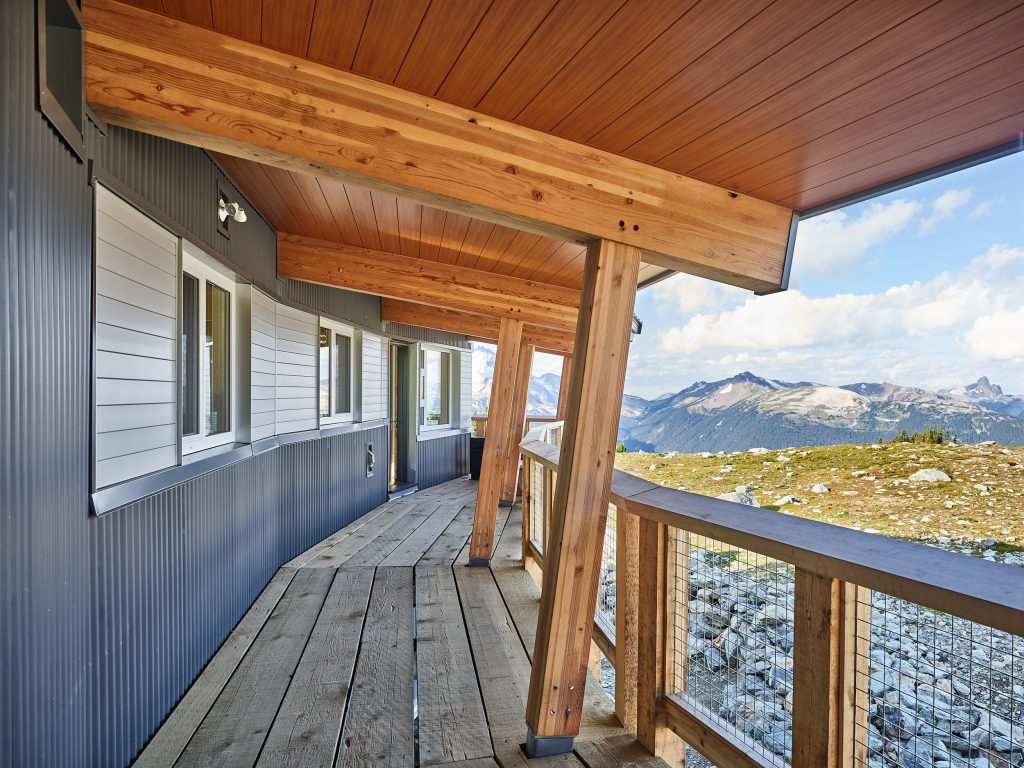 The Story of Kees and Claire
"Cornelius 'Kees' Brenninkmeyer and Claire Dixon were the most caring, sharing, and energetic couple you could ever have the pleasure of knowing. Absolutely buzzing with excitement for life, they were always keen for a new adventure, new project, or new chapter of their lives.
While their last chapter came heartbreakingly to soon, it was one of the best, and all who knew them were lucky to share it with them. They found love in each other and enjoyed challenging themselves in this new phase of life. Kees was well en route to his dream of professional mountain guiding, and Claire had recently finished her Physiotherapy degree, keen to start her new career. As a couple they could now guide people to achieving their dreams in the mountains – then patch them up if dreams led astray, say a torn knee or shoulder.
In December of 2006, they eagerly embraced the challenge of volunteering as ACC hut custodians and set out for a bold mid-winter traverse of the Wapta Icefields.
Tragically, a mountaineering accident during the traverse took Kees and Claire's lives when they built a snow cave for a night's refuge between huts. They died on January 4, 2007 doing what they loved, at the pinnacle of a life few could imagine. They were "living the dream" – being together taking on challenges that made them fully alive.
Inspired by Kees and Claire's larger-than-life thirst for adventure, a group of friends embarked on a bold journey to build a lasting legacy for Kees and Claire to continue inspiring generations of mountain enthusiasts.
Twelve years later, the dream became a reality with the new Kees and Claire Hut officially opening September 21, 2019. This dream was made possible thanks to the families, friends, the Kees Brenninkmeyer Foundation, numerous corporate, municipal, and private donors, and absolutely countless hard-working volunteers from mountain communities near and far. We thank you all."