Two new aesthetics for creating unique wall systems with depth and character
We're incredibly pleased to announce the introduction of two new cladding profiles. This development is set to make waves in the construction landscape, providing architects, builders, and designers with increased flexibility and creativity. The launch includes two distinct textured tongue and groove plank designs: Bevel and Castellation.
Inspired by traditional bevel cladding, the new bevel profiles are defined by their angled edges, which create a wedge-shaped plank. These aluminum planks exhibit a slanted or "beveled" appearance due to one of their edges being broader than the other. Two separate aesthetics have been announced, single and triple bevel profiles.
Single bevel is available in 6" widths in all current woodgrain, solid color, specialty, and custom finishes.
Triple bevel is available in 6" widths in all current solid color finishes.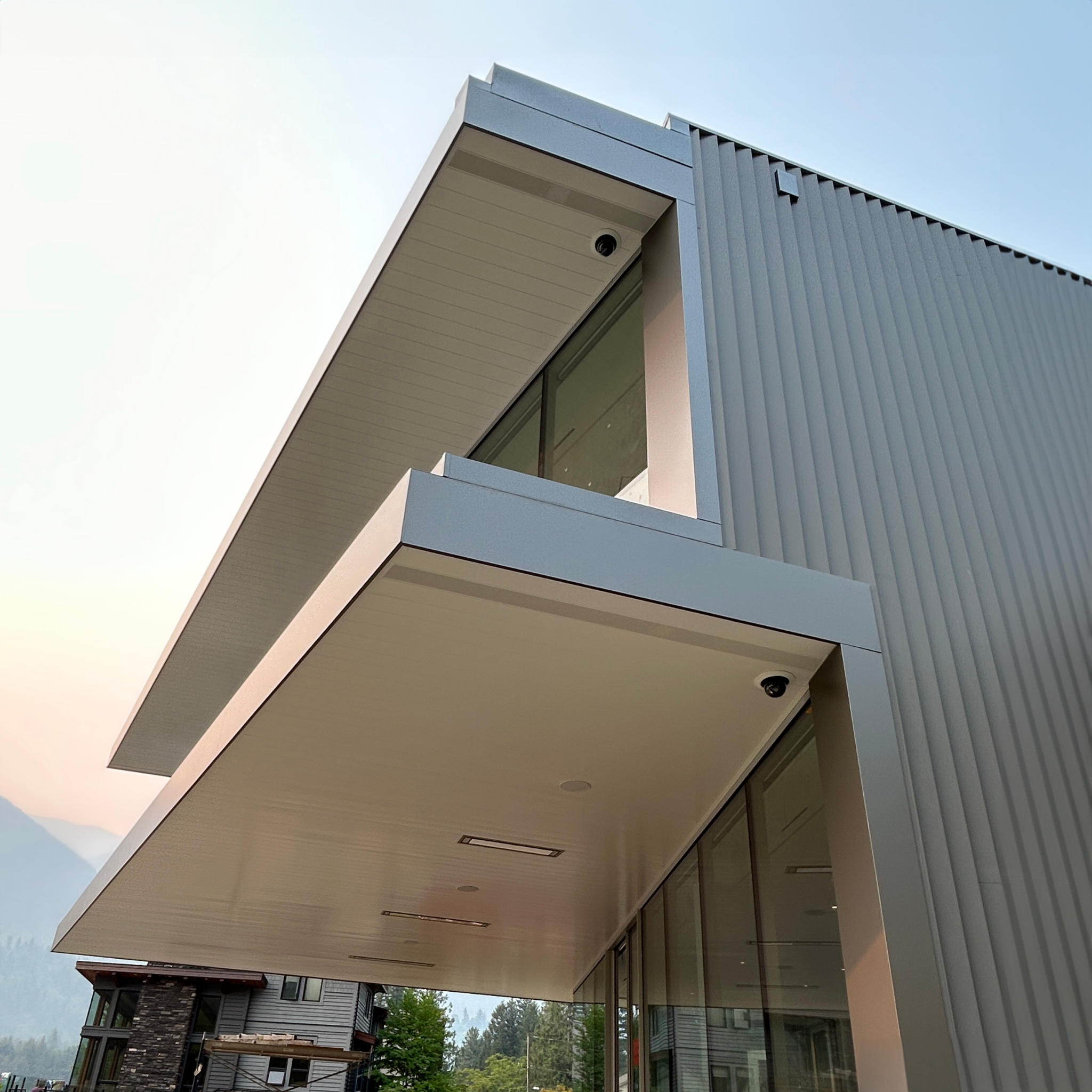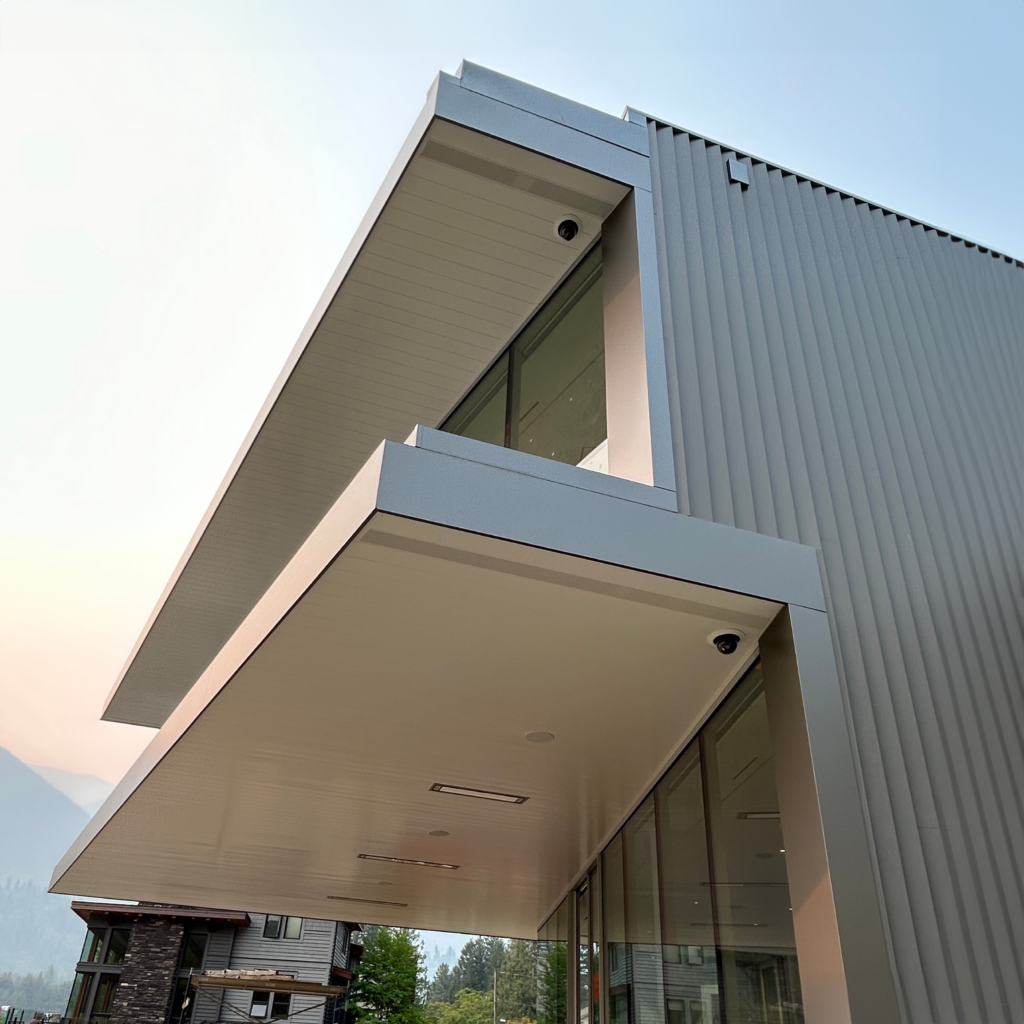 Both options are available in 12' and 24'ft lengths, providing greater adaptability to a range of architectural designs. This system installs just as quickly and easily as our pre-existing systems. It uses our Quick-Screen Clips, enabling quick and secure attachment at 32" on-center spacing. To simplify the construction process even further and minimize the need for specialized parts, we have designed the system to be compatible with existing components from other systems, reducing waste and enhancing cost-efficiency.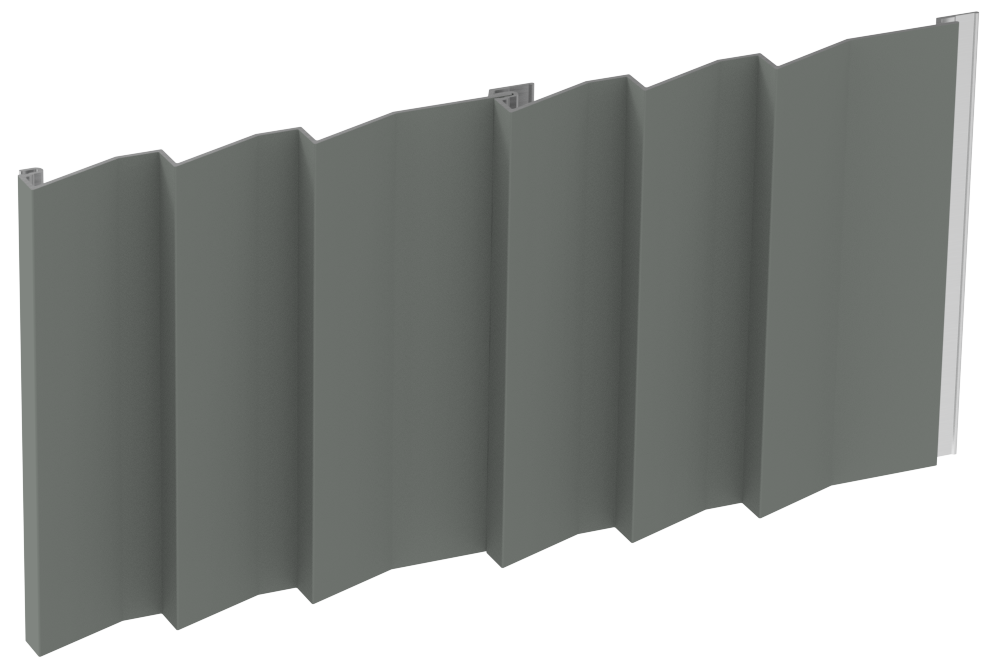 Beveled edges are typically cut at a 45-degree angle and create captivating shadow patterns, introducing depth and visual interest to a building's exterior. One of the most notable features of bevel siding is its sleek lines and modern appearance, making it a preferred choice for contemporary architectural designs. It exhibits clean, crisp edges that contribute to a minimalist yet sophisticated look. Its clean lines make it a favored choice for achieving various architectural styles, including traditional, contemporary, and minimalist.
Architects frequently incorporate bevel cladding into a diverse range of applications, from residential homes and coastal properties to historical restoration and mixed-use developments.
Bevel cladding can evoke a sense of tradition and warmth in cottage retreats, while also offering durability against coastal conditions. It can also be used in creative spaces as an accent feature, wall paneling, or ceiling structure, enabling architects to add texture and visual intrigue to both interior and exterior designs. Its timeless appeal and ability to harmonize with different materials makes it a versatile option for architects seeking to elevate the aesthetics and functionality of their projects.
Available in 4" and 8" widths, this style of plank provides architects with the creative freedom to sculpt façades and transform spaces with precision and sophistication. It plays with light and shadow, adding depth and dynamic visual effects to any space.
Castellation planks are available in all of our solid colors, creating a sleek and uniform appearance that suits various architectural styles. This system was designed exclusively for vertical applications, and excels in providing depth and character to walls, facades, and other vertical surfaces. It is also available in 12' and 24'ft lengths.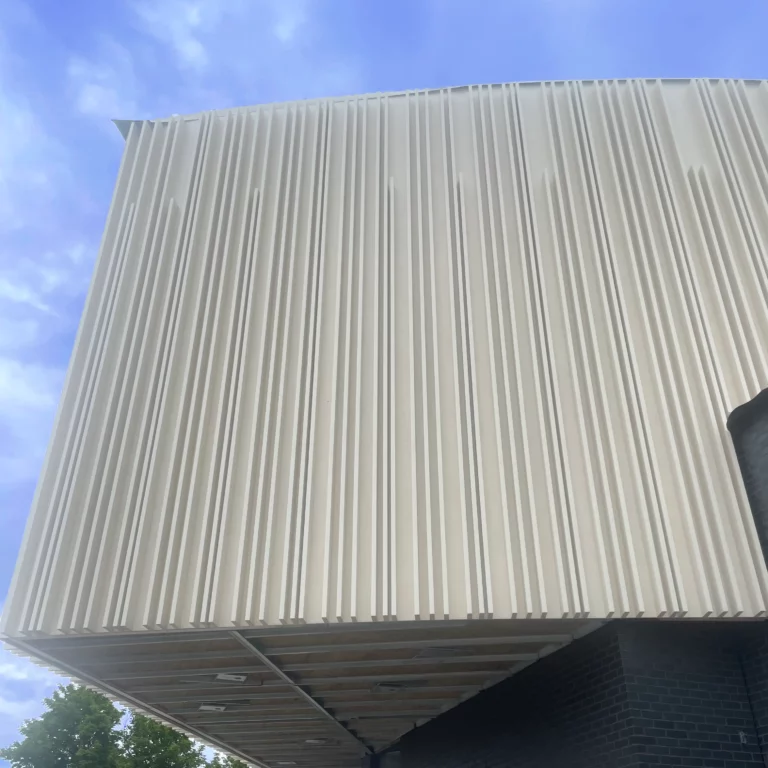 Castellation cladding is known for its textured surface. This texture adds a timeless, classical look to a structure, making it suitable for designs seeking a touch of tradition. The raised rectangular shapes on castellation profiles provide depth and dimension, enhancing the overall visual impact of a building's façade. Designers can use castellations to accent specific areas or cover the entire exterior, depending on their creative vision. When used in tandem with our Link & Lock™ batten system, the castellation planks are available in all of our finishes.
Architects may use Longboard Castellation planks to mimic the popular "board and batten" design. This cladding style features alternating wide boards (the "boards) and narrow strips (the "battens") that are vertically installed on a building's exterior. One of the main reasons architects opt for board and batten cladding is its versatility in achieving a range of architectural styles.
Whether it's a rustic farmhouse, a cottage, a contemporary home, or a traditional design, this cladding can adapt to fit many desired looks. Its clean lines and visual contrast between the battens create an appealing texture and depth, adding visual interest to a façade. Architects appreciate Castellation cladding for its durability and protection against the elements, making it a practical choice for both residential and commercial projects.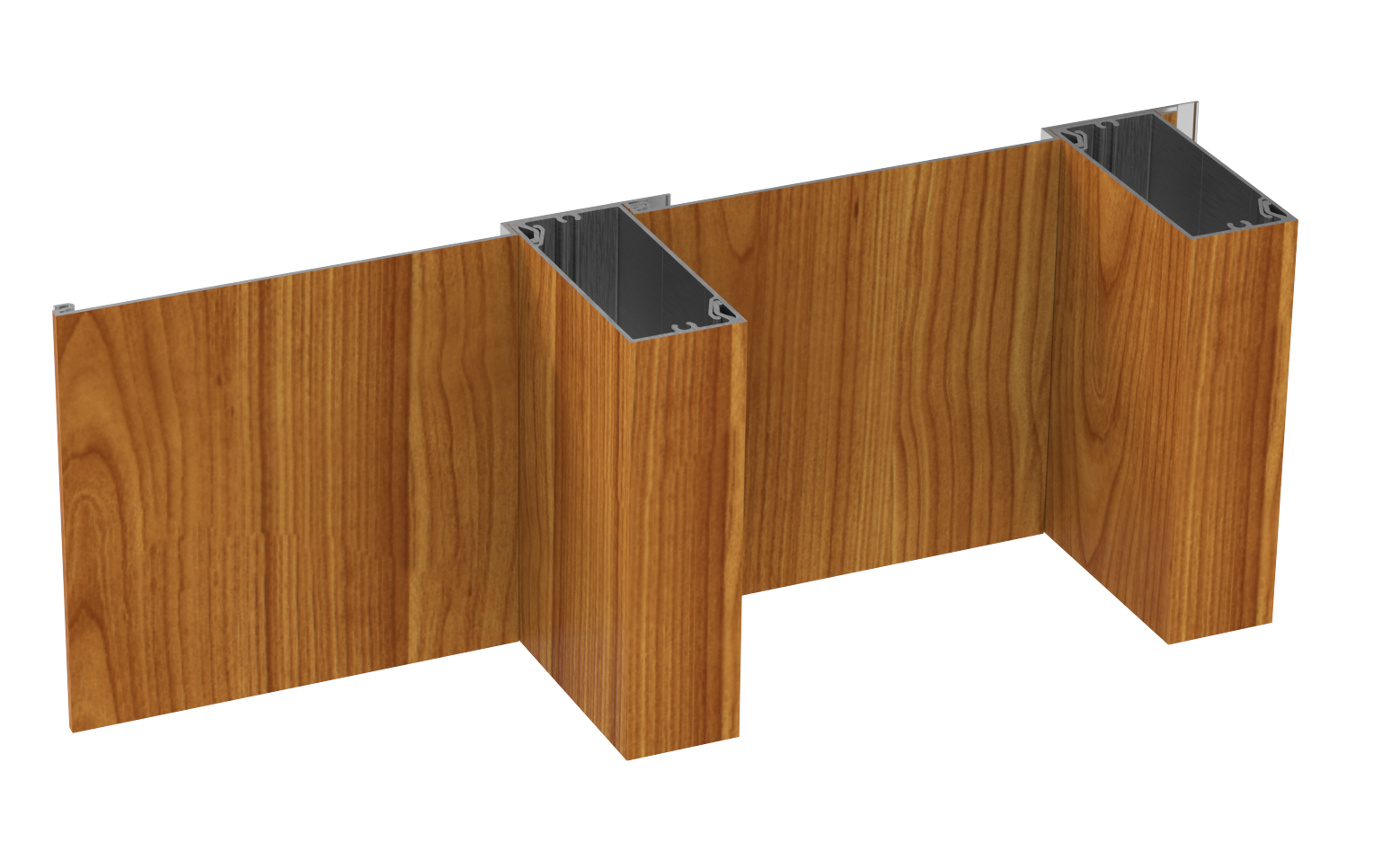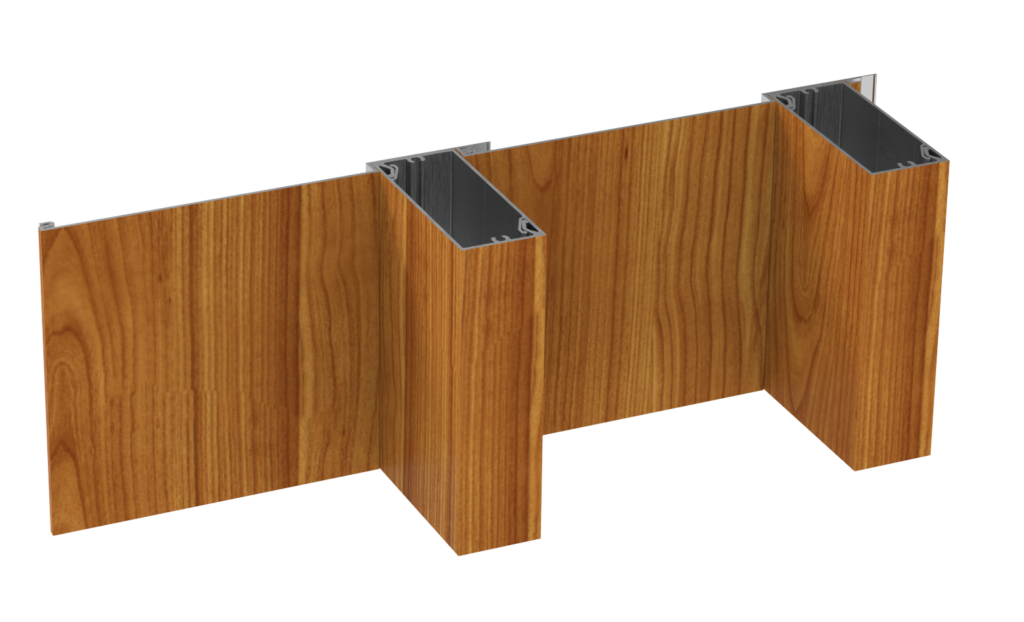 Castellation finds its niche in historical reproductions, where it mimics the appearance of traditional masonry and rustic barns, as well as in cultural and institutional buildings, adding sophistication and significance to their facades. Castellation siding can also be employed to create urban landmarks or as a texture-rich element in contemporary designs, achieving a striking balance between old-world charm and modern aesthetics.
In mixed-use developments, it can draw attention to specific areas, and in civic buildings, it contributes to a dignified and visually engaging exterior, making it a versatile choice for architects aiming to elevate the aesthetics of their projects.
Aaron Fraser, Longboard's Product Development Manager spoke to the story behind designing these products:
We envisioned a cladding system that would bring unique lighting elements and textures, one that would transform a typically 2-dimensional space, infusing it with depth, character, and a captivating play of light. 

Our design philosophy goes beyond aesthetics; we want to bring life and energy to every structure that uses a Longboard system.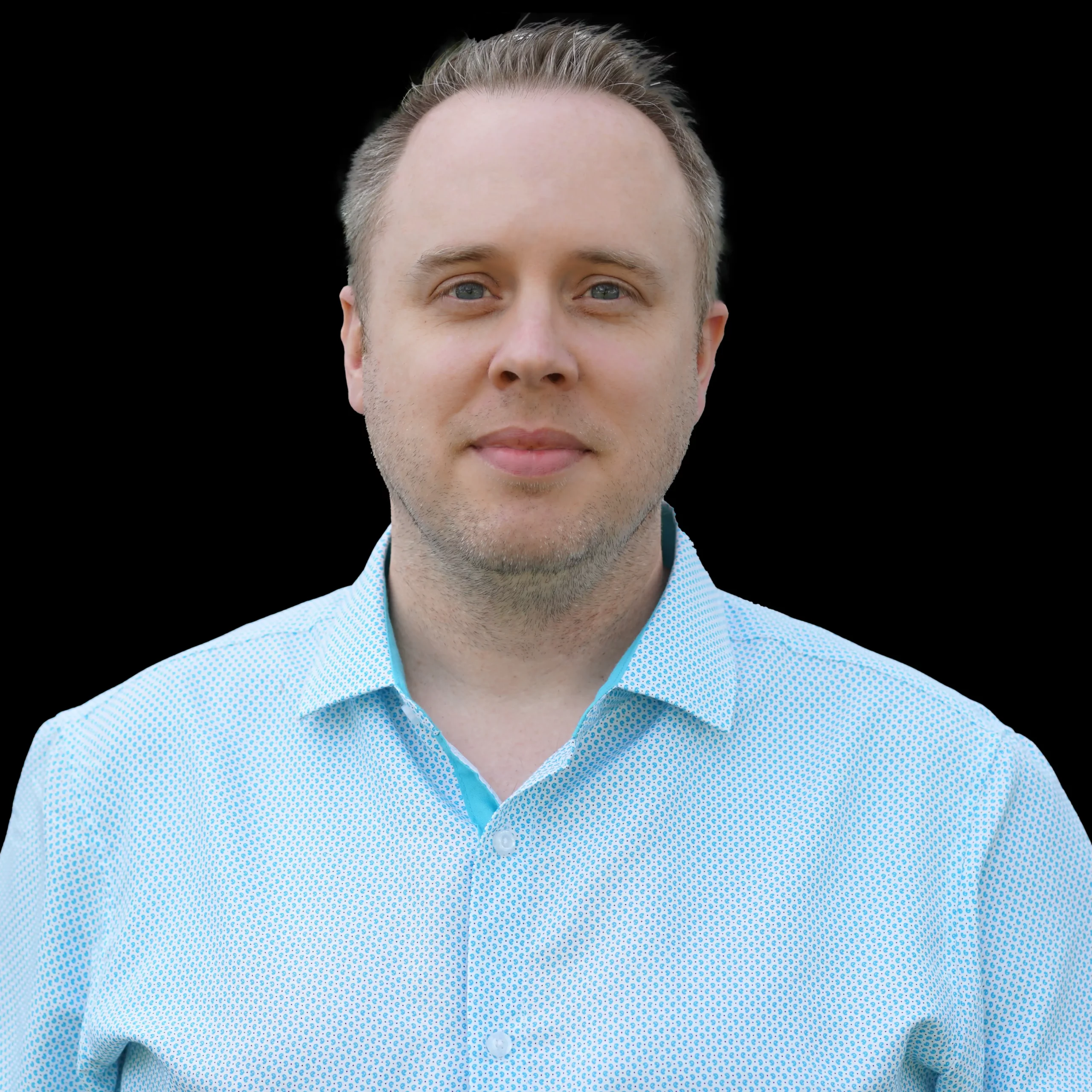 Of course, the benefits of using these profiles doesn't just stop at aesthetics and appeal, using an aluminum cladding product comes with many technical perks. Aluminum is durable and resistant to corrosion, rust, and fading; and can withstand various weather conditions. Another significant advantage of aluminum siding is its lightweight nature, which can be particularly advantageous in certain architectural designs. This quality simplifies the installation process, reducing both labor and construction costs.
It is a long-lasting, eco-friendly, and low-maintenance option that architects and designers are making the switch to!