Installed by Lindan Homes, this project was facilitated by one of our dedicated Senior Account Managers – Michelle Toews. 

Lindan Homes is a local BC construction company that specializes in high-quality custom home building and renovation projects. Valuing complete transparency and top quality in all of their projects, Longboard Products was proud to be featured and involved in this beautiful design.

With drawings completed by Keystone Architecture this project was finished in March 2019. Being the first project to feature our new Link & Lock™ Battens, the versatile design was made simple with our interlocking beam product and gave this office space a modern and welcoming design.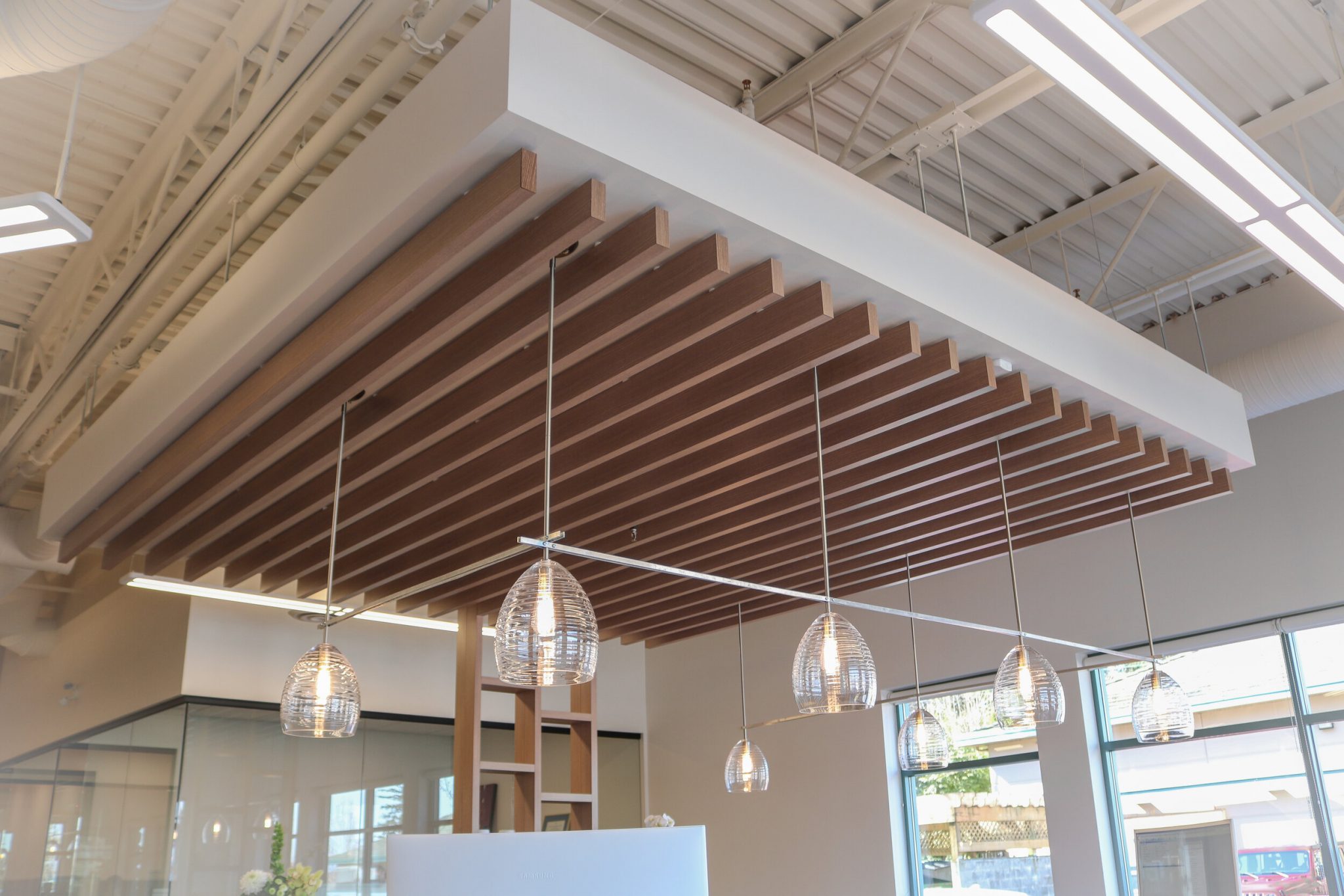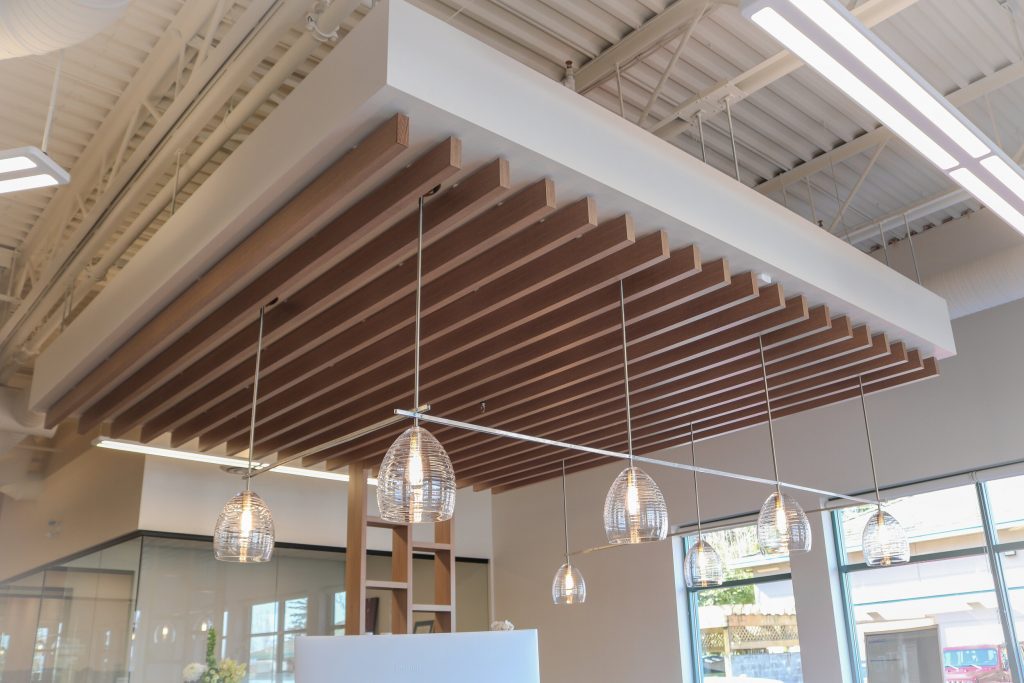 "Built on a foundation of education and experience."
Janzen Insurance has been in business for more than 25 years, and they have dedicated themselves to their clients and community, building a reputation based on trust—and a sense of humour.
Owners, Andrew and Charlene are passionate about putting their clients first, and have built their lives, and their business, upon a foundation of education. With a commitment to gathering information and acting in their client's best interests, they believe in using their knowledge to guide clients, which is clearly reflected by their extensive educational backgrounds and business style.
Product Featured: 4″ Link & Lock™ Batten System
Colour Featured:  Sand Drift (Interior Only Colour)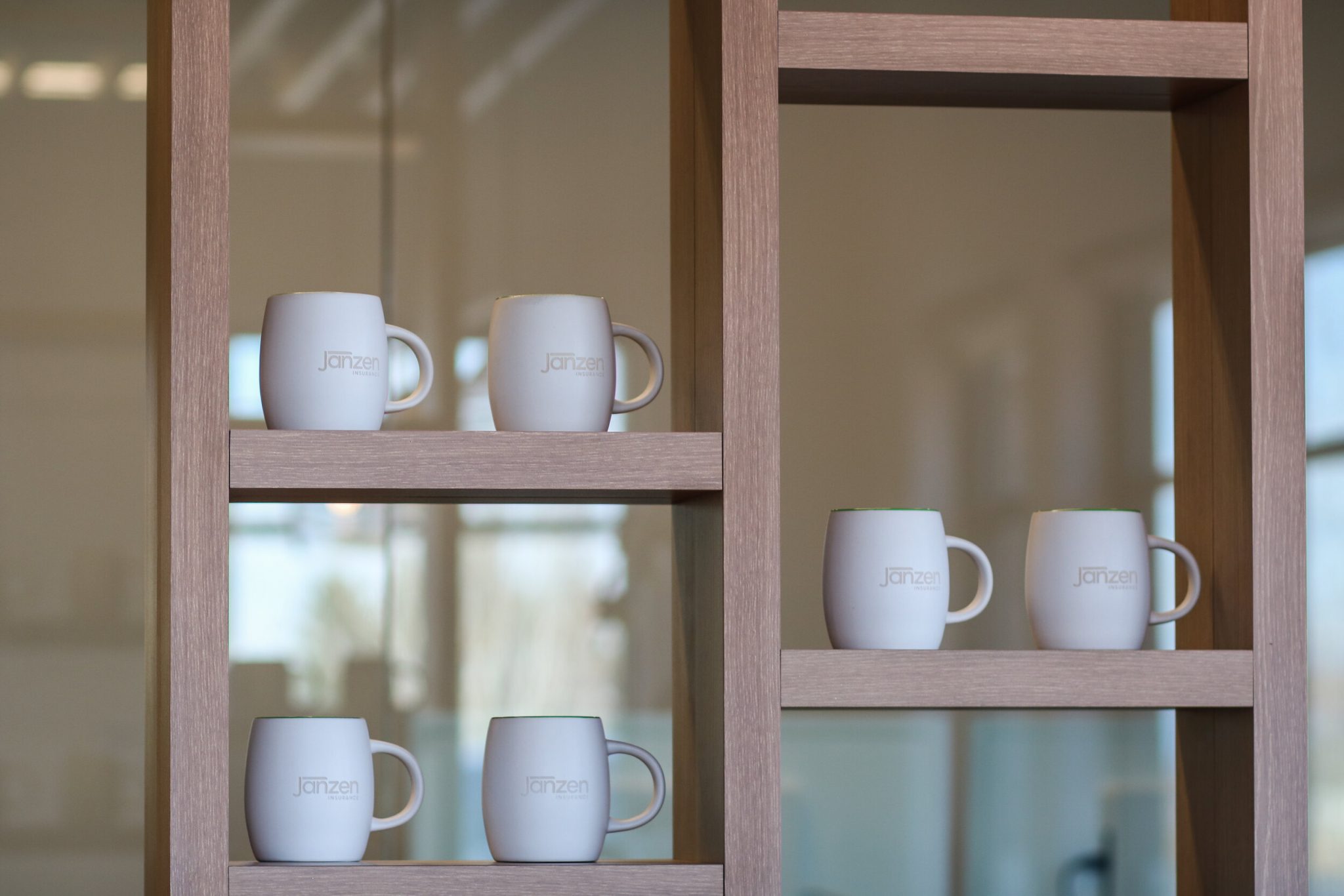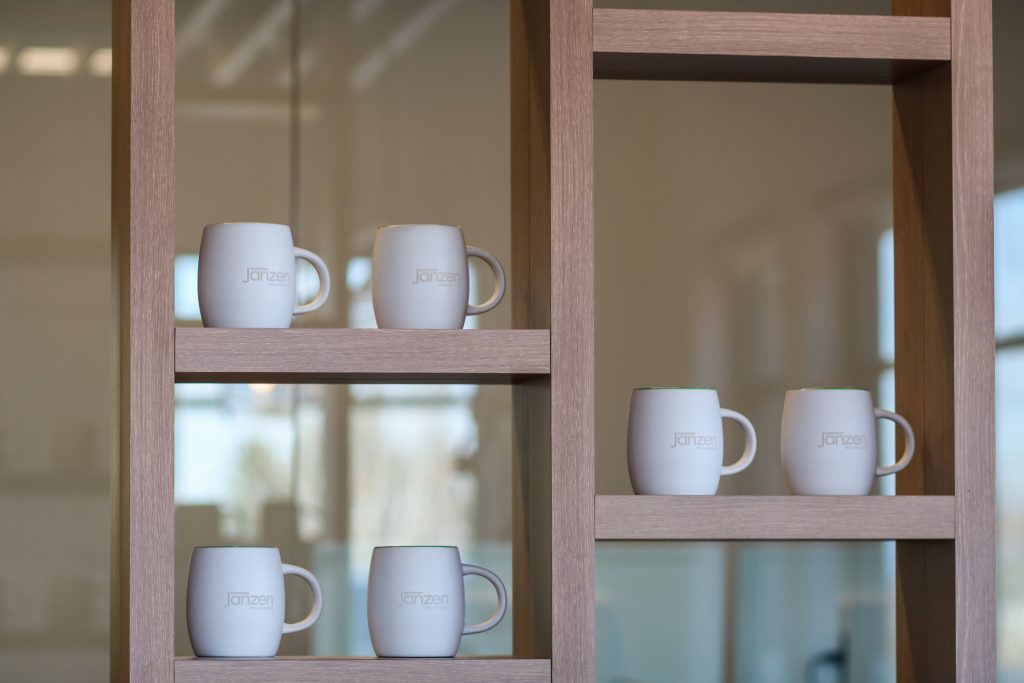 Simplicity Meets Creativity
Strong, creative and beautiful approach for facades and ceilings

Our Link & Lock™ Battens featured in this project are built for easy install, and creative adaptability.  The sleek modern approach of this system presents is pleasing to the eye, and convenient for challenging spaces.  Safe for interior and exterior use, can be used as beams, battens, fins, ceilings and more. Available in all woodgrain and solid colour options and in both 4″, 6″ and 8" batten sizes.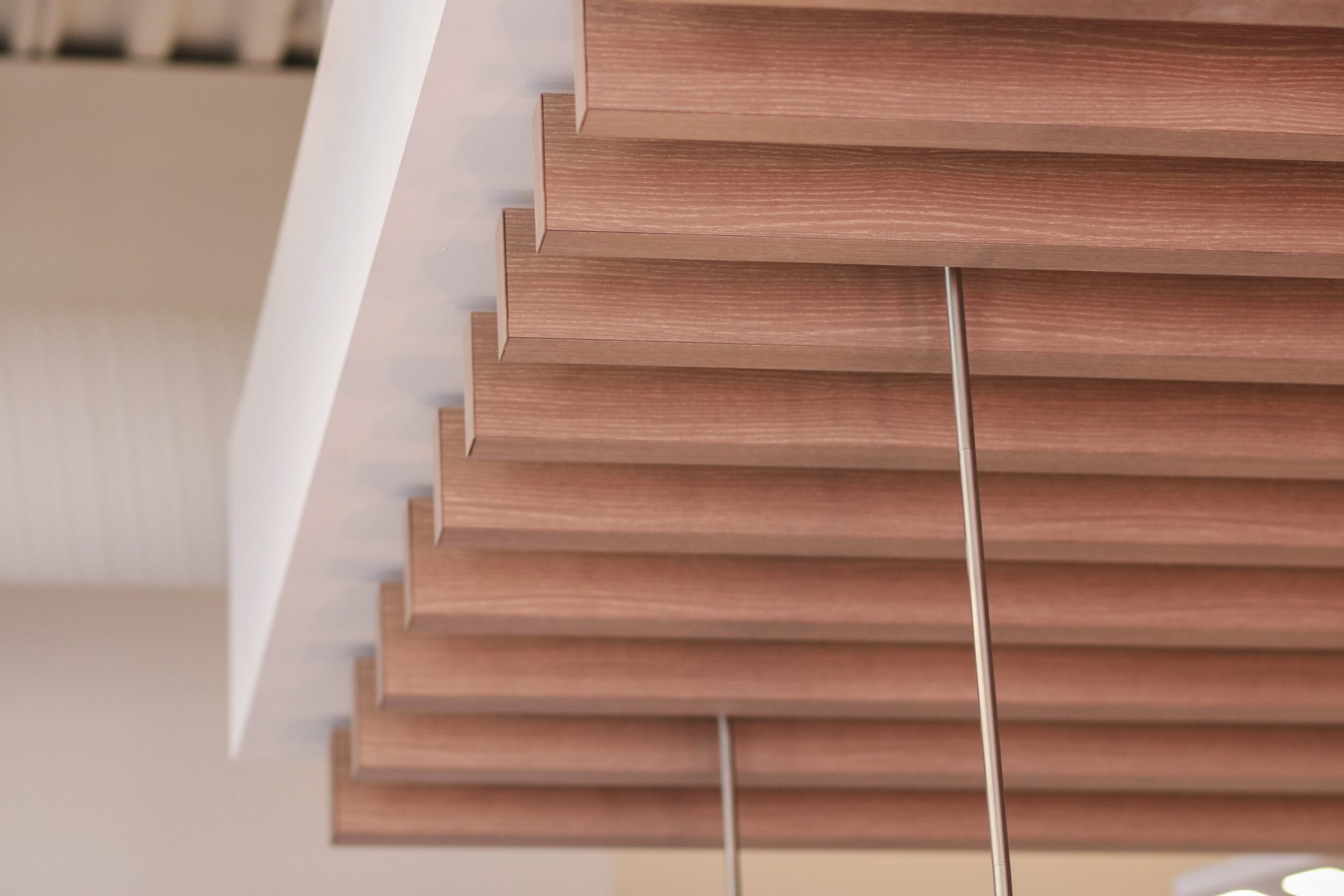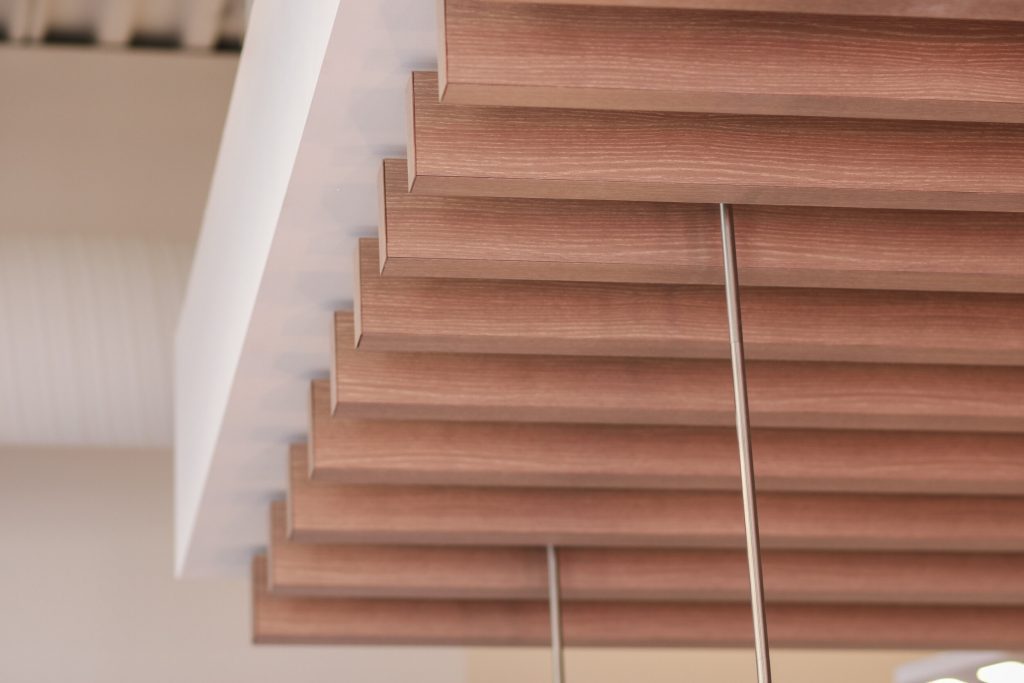 Project Team
Builder: Lindan Homes
Designer: Keystone Architecture
Owner: Janzen Insurance Company
Longboard Account Manager: Michelle Toews